How does the Earth's atmosphere support life?
by Rhys Burns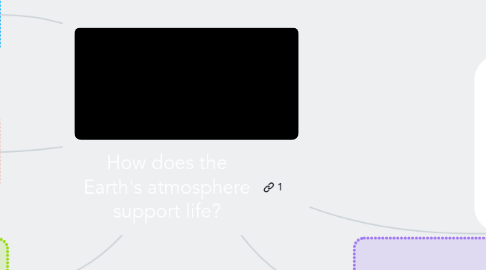 1. Example: It allows us to breathe
1.1. Example: How? The atmosphere contains gases such as oxygen and nitrogen.
1.2. Example: How? The weight of the atmosphere pressurizes gases so that we can breathe in enough oxygen
2. It protects us from radiation
2.1. How?
3. It helps us grow food
3.1. How?
4. It provides freshwater
4.1. How?
5. What else does the atmosphere do for us?
5.1. How?