CONFIDENCE
by vanessa ocampo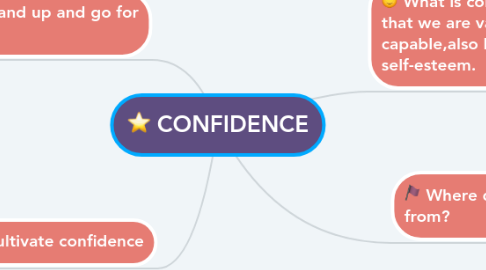 1. What is confidence? Is the belife that we are valiable, wild and capable,also known as self-esteem.
2. Where does confidence come from?
2.1. One: factors of birth like genes, which influence things like neurochemical balance in the brain
2.2. Two: how we are treated
2.3. Three: the part we have control over, the choices we make, the risks we take
3. Tips to cultivate confidence
3.1. Tip one: Quick fix
3.2. Tip two: Believe in your ability to improve.
3.3. Tip three: Practice failure.
4. "Motivate, stand up and go for it"