Impact of butterfly effect
by Anamika Bharucha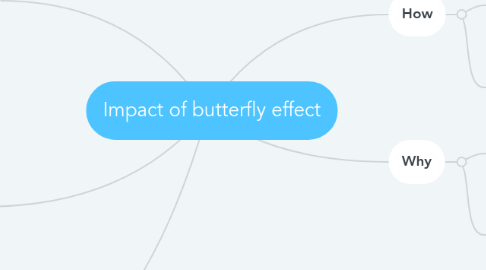 1. How
1.1. Priyanka impacted 250 other girls by delivering an interactive session around her life journey, challenges and hurdles
1.1.1. The opportunity for the session came through my network, when I was invited by an organization to come talk to these young girls. I believed that Priyanka could be more relateable to the girls.
1.2. I reached out to my network of 23 years through all possible mediums of communication. I also ensured I updated them regularly on the impact of their help.
2. Why
2.1. Those 250 girls were impacted because they could relate to Priyanka's background, her challenges and her journey as it was similar to their
2.2. My friends, family, colleagues and acquaintances helped because they had been seeing since 2013 as to how involved I was in this area, and how much it mattered to me
3. Where
3.1. The impact Priyanka created was through a physical session, which was delivered in collaboration with a CSR agency hired by a leading textile company - Aravind
3.2. The funds I was able to raise were through the various platforms where I reached out for help - Instagram, Facebook, Whatsapp and Milaap
4. What
4.1. A young girl that I supported in her education recently motivated 250 other girls from a similar backgrounf to fulfill their dreams
4.2. All my friends, family, colleagues and even acquaintances were a part of this journey
5. When
5.1. The journey actually started in 2013 when i joined MAD, because since then is when I got to know her. However, in some ways this is a longer journey, as my network from before that also played a huge role.