5th Grade P.E. Daily Workout
by daisy gallegos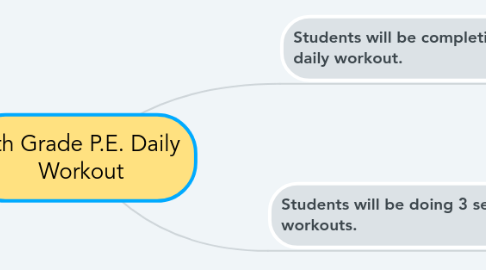 1. Students will be completing a daily workout.
1.1. Each daily workout is about 2-4 mins long to get them up and active!
1.2. Each daily workout targets 3 different body muscles.
1.3. Each set of workout is 25 seconds long, followed by a rest period.
2. Students will be doing 3 sets of workouts.
2.1. The teacher's(Ms. Daisy Gallegos') narration helps with understanding how the workout is executed.