UNSUPPORTIVE PARENTS
by Nabeelah Slamang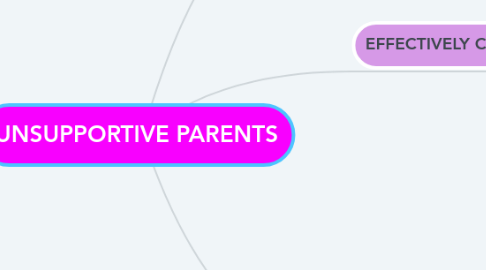 1. GAIN UNDERSTANDING:
1.1. Really try to understand your parents concerns and views as to see where they are coming from before you bring your argument across.
1.2. If you're able to understand their concerns, you'll be able to prepare better to reassure and convince them.
2. EFFECTIVELY COMMUNICATE
2.1. Parents tend to listen to you more if you're serious about something. If you do your research on what you need their support on and be open and honest about what it entails, it should help you to gain support.
2.2. Constantly keep a line of communication going with them. Don't just mention what your plans are once for your future and expect them to be onboard with it. Constantly tell them about new developments with your plans, tell them how sustainable it can be for your future.
3. GOOD ROLE MODELS
3.1. A lot of the time parents can't be convinced to support you and change their views because they always think they know what's best. However it's important to note that there are outside good influential sources for you to get guidance from.
3.2. Speaking to someone who can help you find alternatives to relying on your parents after school, for example; your school councilor or LO teacher, they can help you find other financial options to study further such as bursaries.
3.3. Another example is speaking to an Imam at your local mosque. As a Muslim student who wants to further their knowledge of Islam, there are Islamic studies they can partake in for a small fee or in exchange for working at the mosque.