MAPA CONCEPTUAL
by Darwn Escalante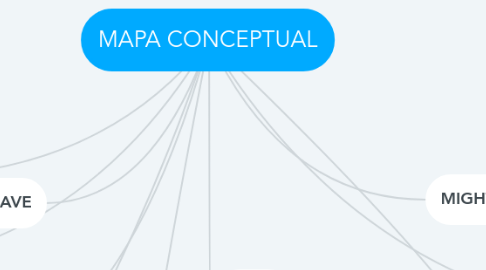 1. COULD HAVE
2. MIGHT HAVE
3. MAY HAVE
4. MUST HAVE
5. she might have been sleep,. _--_he might have misunderstood you, . __---pedro might have been at home,.
6. if it hadn, t stopped raining, the party could have been a disaster, she colud have run faster, but she wanted to save her energy.
7. the lights are off, they must have goneout,. i never see john and claire together anymore they must haves separated.,
8. I must have done it. she must have said it,.
9. To make guesses or inferences about an action in the past that we believe has definitely happened, or that we believe may have heppened,.
10. j