Poverty Reduction Strategies
by Amanda Fry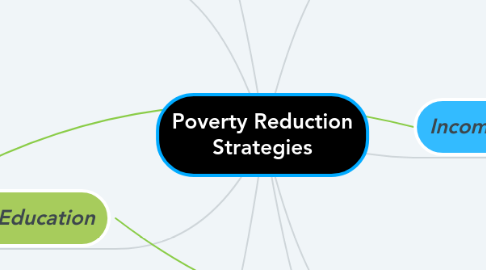 1. Work
1.1. 30 PEL days, 15 paid, 15 unpaid, and an additional 10 paid "half-days" for emergencies when at work.
1.2. $18/hr minimum wage for adults, regardless of sector, and $15 minimum wage for youth (17 and younger)
1.3. Stable Scheduling - especially for part-time employees, to allow for more efficient budgeting avoiding debt or lowered credit score/rating.
2. Income Security
2.1. $2000 minimum for All individuals on any type of social assistance. Additional $600 for each dependant under 6 years old and $400 for each dependant 6-18 years old.
2.2. Actually Tax the Wealthy adequately - Increase their taxes to match what they should be taxed. Someone who makes $150,000 annually should be taxed drastically more than someone who makes $80,000 annually.
2.3. Enhance OCB and CCB to become accessible to ALL children and families, including indigenous peoples, people with precarious immigration status, and those who do not file tax returns. (Mustachi et al., 2017)
2.4. Invest in a new transportation program that allows low-income individuals and families to ride public transit systems for free.
2.5. Simplify application and intake for any and all social assistance for youth (aged 15 and older)
3. Early Learning & Child Care
3.1. Expand Child Care to serve Ontario 24/7, allowing parents the ability to work more, and work the increasing number of precarious jobs with non-traditional shift hours.
3.2. Make Child Care affordable. Create child care price caps, and subsidized for low income families, and make free for any and all low income mothers aged 24 years and younger
4. Housing
4.1. Absolute "Radical" Rent price cap.
4.2. Landlord incentives to lower rent even lower than rent caps.
4.3. Create a new policy that somewhat regulates the housing market - whenever a new house listing is up, the seller (whether private or real estate agency/agent, they must only accept offers from first-time home buyers in the first 21 days of the listing, and cannot ignore or decline offers from first time home buyers just to wait until they can sell to repetitive buyers/ buyers going way over asking price to knock out competition.
4.4. Invest and Increase funding for affordable housing units, and repairing and maintenance within affordable housing units. Including an investigation into every municipalities for unused spaces for affordable housing units.
5. Youth & Education
5.1. Include a mandatory (compulsory) course for high school students that covers basics in finances, budgeting, taxes, and basics in mortgages and renting (leases).
5.2. Enhance OHIP+ (youth 15 years and younger) to cover ALL prescriptions, especially all contraceptives and emergency contraceptives.
5.3. Free Tuition for all low-income families. OSAP covers all expenses through Ontario Grant.
5.4. Increase Ontario Grant for Mothers (especially single mothers)
5.5. "Simplify application and intake process for children and youth with special needs to obtain respite, direct funding and other required Ontario services." (Mustachi et al., 2017)
5.6. "Create a continuity of care plan for young people with special needs moving from child to adult systems to ensure there are no support gaps after people turn 18." (Mustachi et al., 2017)
6. Food Insecurity
7. Health
7.1. "Follow through on 2014 commitment to create a low-income health benefit for all low-income people (children, adults, seniors) in Ontario, providing coverage for dental, prescription drugs, eye care, assistive devices, and mental health." (Mustachi et al., 2017)
7.2. Invest and increase funding for addictions, making addictions treatments including long-term facility stays free for low income families and individuals.
7.3. Take adequate action on the Opioid crisis: Increase public awareness and public education, as well drastically increase the difficulty of receiving Opioids as a drug prescribed.
8. (Adresses all 7 categories) "Expand human rights protections to those who are poor, have precarious immigration status, have police records, or are discriminated against based on genetic characteristics." (Mustachi et al., 2017)