DEFINITION OF CURRICULUM
by Melissa Sumair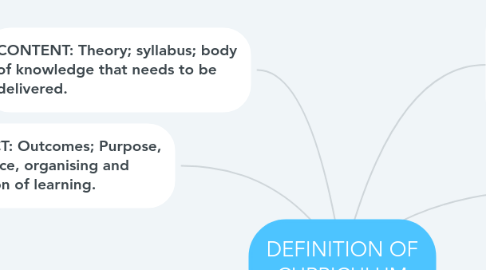 1. CONTENT: Theory; syllabus; body of knowledge that needs to be delivered.
2. PRODUCT: Outcomes; Purpose, experience, organising and evaluation of learning.
3. PROCESS: Students contribution of learning experiences; interaction between the teacher and learner; the student is the center of process.
4. PRAXIS: Provides opportunity for learning in a practical setting; provides opportunity for developing practical skills.