CELLULAR NETWORK IN MOBILE COMPUTING
by F1997 Hasvinaa Prabu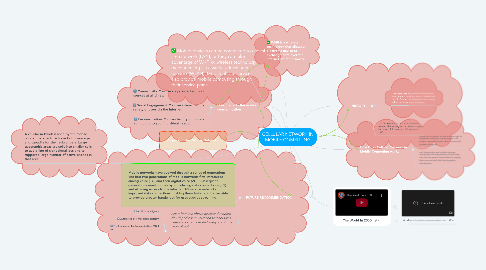 1. A cellular network is used by the mobile phone operator to achieve both coverage and capacity for their subscribers. Large geographic areas are split into smaller cells to avoid line-of-sight signal loss and to support a large number of active phones in that area.
2. HISTORY
2.1. The first handheld cellular mobile phone was demonstrated by John F. Mitchell and Martin Cooper of Motorola in 1973, using a handset weighing 2 kilograms
2.2. The first commercial automated cellular network (1G) analog was launched in Japan by Nippon Telegraph and Telephone in 1979.
3. How Does Cellular Network in Mobile Computing works
3.1. These cells connect to one another and to telephone switches or exchanges. Cell towers connect to each other to hand off packets of signals
3.2. Cell tower sites and mobile devices manipulate the frequencies so that they can use low-power transmitters to supply their services with the least possible interference.
4. How it affects the mobile communication
4.1. Connectivity: You can stay connected to all sources at all times.
4.2. Social Engagement: You can interact with a variety of users via the Internet.
4.3. Personalization: You can tailor your mobile computing to your individual needs.
5. Wi-Fi is a wireless technology that allows an electronic device to exchange data over the internet via radio waves.
6. Mobile devices can be connected to a local area network (LAN), or they can take advantage of Wi-Fi or wireless technology by connecting via a wireless local area network (WLAN). Mobile phone services also provide mobile computing through their service plans.
7. Purpose of the Cellular Networks
8. FUTURE RECOMMENDATION
8.1. Mobile networks have evolved through a series of generations. The first two generations of mobile networks first introduced analog voice (1G) and then digital voice (2G). Subsequent generations smartphones by introducing data connections (3G) and allowing access to the internet. 4G service networks improved data connections, making them faster and better able to provide greater bandwidth for uses such as streaming.
8.2. Apart from the above discussed modern developed communication technologies, here are some more that everyone should know about.
8.2.1. Artificial Intelligence
8.2.2. Automated personal digital assistant
8.2.3. THz frequencies for Communications (5G & 6G)
9. The World In 2050
9.1. The Future Of Wireless Communication | 6G