Ten fun things to do the internet when you're boreduevo
by Melany Magaly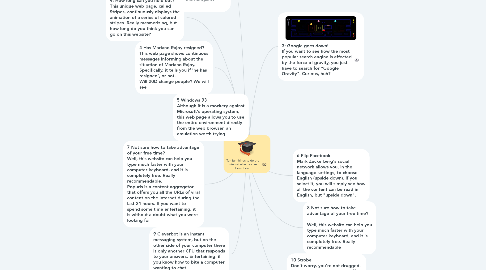 1. 6 Flip Facebook Mark Zuckerberg's social network allows you, in the language settings, to choose English (upside down). If you select it, you will simply see how all the content can be read in English, but "upside down".
2. 2: PAC-MAN in the Google search engine Several years ago, the Google Doodle allowed us to play PAC-MAN on its logo. Now, if you want, you can play it again by searching for "PAC-MAN" in the search engine itself, and you will see how this minigame appears.
3. 3: Google goes down! If you want to see how the most popular search engine is affected by the force of gravity, you just have to search for "Google Gravity". Curious, huh?
4. 4: How long can you hold out? This unique web page, called Stripes, continuously displays the animation of a series of colored stripes. Really mesmerizing, but how long do you think you can go on this website?
5. 4 Has Mariano Rajoy resigned? This web page shows continuous messages informing about the situation of Mariano Rajoy. Specifically, it tells you if 'he has resigned', or not. Will 20D change people? We will see
6. 5 Windows 93 Although it is a mockery against Microsoft's operating system, this web page allows you to use the entire environment directly from the web browser, an emulation worth trying.
7. 10 Strobe Don't worry, you're not drugged. Fooling your eyes, with this effect you can have a fun time. Look at it for 30 seconds, and then take a look at your surroundings as if you were drug prey. Don't be scared, it happens fast.
8. 8 Not sure how to take advantage of your free time? Well, this website can help you type much faster with your computer keyboard, and it is completely free. Really recommendable
9. 7 Not sure how to take advantage of your free time? Well, this website can help you type much faster with your computer keyboard, and it is completely free. Really recommendable. Popurls is a content aggregator that offers you all the URLs of viral content on the Internet during the last 24 hours. If you want to spend some time entertaining, it is without a doubt what you were looking for
10. 9 Cleverbot is an instant messaging system, but on the other side of your computer there is only another CPU that responds to your answers. Entertaining, if you know how to bite a computer wanting to chat. Talk to a computer