MODAL VERBS
by HOLIBERES MARIA PAEZ ANGARITA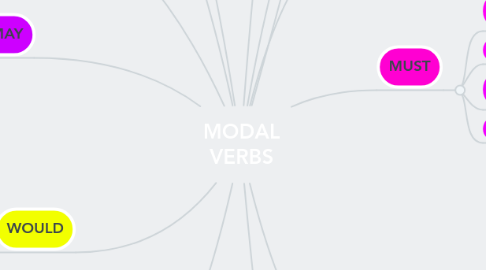 1. Express modality, ability, posibility or condition are used for the future and the conditional.
2. They don't mix,they don't have time
3. The most used verbs are can, coul,shoul, must, may, woul.
4. They are auxiliary verbs that cannot funtion as the main verb.
5. They do not work without another verb. the other verb always comes the modal verb.
6. SHOULD
6.1. INDICATES A RECOMENDATION OR OBLIGATION,SERVES TO GIVE ADVICE AND REFLECTS AN OPINION ON WHAT IS CORREC- TRANSLATES YOU SHOULD.
6.2. EXAMPLE
6.3. YOU SHOUL CALL YOUR PARENT'S MORE OFTEN
6.4. SCHOUL I GO TO THE DOCTOR? I FEEL VERY BAD
7. MAY
7.1. IT IS USED AS A POSSIBILITY IN THE FUTURE
7.2. EXAMPLE
7.3. TI MAY RAIN LATER
7.4. T MAY GO OUT WITH THEM TOMORROW
8. COULD
8.1. INDICATES POSIBILITY OR ABILITY IN THE PAST
8.2. EXAMPLE
8.3. JHON COUL ESPEAK ENGLIS WHEN HE WHAS YOUNG
9. WOULD
9.1. USED TO GET A PREFERENCE AND TO ASK SOMETHING EDUCATELY.
9.2. EXAMPLE
9.3. I WOULD LIKE TO GO TO NEW YORK SOME DY
9.4. WOULD YOU LIKE SOME COFFEE?
10. MUST
10.1. INDICATE A RECOMMENDATION, PROHIBITION OR NEED.
10.2. EXAMPLE
10.3. YOU MUST HAVE TO READ THIS BOOK IT'S FANTASTIC
10.4. WHEN MUST WE MEET YOU AGAIN?
11. CAN
11.1. Indica ability or posibility, in spanish it can be interpreted as power
11.2. EXAMPLE
11.3. I CAN FIVE LANGUES
11.4. CAN I YOUR BIRTHAY PARTY
12. BE ABLE TO
12.1. THE FORM BE ABLE TO IS USED IN ENGLISH TO TALK ABOUT SKILLS AND HAVING THE RESOURCES TO DO SOMETHING
12.2. HAS TWO POSSIBILITIES IN SPANISH TO BE CAPABLE OF BE ABLE.¿
12.3. EXAMPLE
12.4. I LIKE TO BE ABLE TO RUN AS FAST AS YOU DO
12.5. USED IN ALL VERBAL TENSES, CAN ONLY IS USED IN THE PRESENT SIMPLEAND COULD ONLY IN THE PAST SIMPLE
12.6. YOU CAN USE BOTH CAN AND BE ABLE TO. THE DIFFERENCE IS THAT BE ABLE TO IS MORE FORMAL
12.7. EXAMPLE
12.8. WE ARE ABLE TO SWIM
12.9. WE ARE ABLE TO SWIM
13. INTEGRANTES: HOLIBERES MARIA PAEZ ANGARITA. LAUREN MUNIVE