COGNITIVE CHANGES
by Trần Thị Mỹ Duyên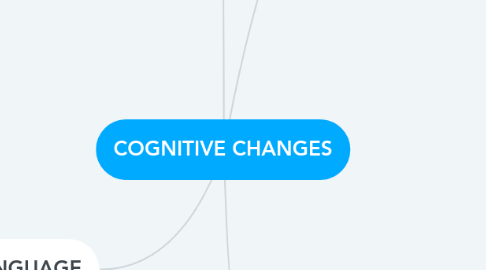 1. 6 – 2m years ago (first gorillas evolve --> Homo ergaster)
1.1. Brain evolution: Brain size increases slowly
1.1.1. Brain size increased, but only slightly
1.1.2. Early humans began to walk upright and make simple tools
1.2. Intelligence: Use of tools
1.2.1. Hominids start to use stone tools regularly, created by splitting pebbles (đá cuội)
1.2.2. start Oldowan tradition of toolmaking, which last a million years (2.5 - 1.2mya)
1.2.2.1. DEF: the oldest stone tool industry in prehistory (Lower Paleolithic - Lower Old Stone Age) the earliest evidence of cultural behavior
1.2.2.2. WHERE: Mostly evidence are found in Africa
1.2.2.3. WHO: Homo habilis (an ancestor of Homo sapiens)
1.2.2.3.1. brain size is twice smaller than modern human's
1.2.2.4. HOW: stone cores with pieces separated from them to create a sharp edge that can be used for cutting plants and meat
1.2.3. Some hominids develop meat-rich diets as hunters, the extra energy may have favoured the evolution of larger brains
1.3. Comment
2. 2m – 800,000 ya
2.1. Brain evolution: Brain and body size increase
2.1.1. Early humans spread around the globe, meeting many new environments on different continents.
2.1.2. These challenges, along with an increase in body size, led to an increase in brain size
2.2. Intelligence: Use of tools
2.2.1. 1.8 – 1.5mya: First true hunter-gatherer ancestor, and also first to have migrated out of Africa in large numbers, called "Homo erectus", is found in Asia.
2.2.2. 1.6mya
2.2.2.1. The first use of fire
2.2.2.2. More complex stone tools are produced and are the dominant technology until 100,000 years ago: Acheulean 1.6 million to 200,000ya
2.2.2.2.1. DEF: derived from the original Oldowan technology
2.2.2.2.2. WHO: Homo erectus, a closer ancestor to modern humans
2.2.2.2.3. WHERE: Africa, Europe, Asia
2.2.2.2.4. HOW: tools are handaxes (used for cutting trees), having pear-shaped, teardrop shaped, or rounded in outline
2.3. Comment
2.3.1. intelligence is an adaptation to the challenge of natural selection (Darwin)
3. 800,000 – 200,000 ya
3.1. Human brain size evolves most rapidly during a time of dramatic climate change.
3.2. Brain size increases rapidly
3.2.1. Larger, more complex brains enabled early humans of this time period to interact with each other and with their suroundings in new and different ways.
3.2.2. As the environment become more unpredictable, bigger brains helped our ancestors survive.
3.3. Intelligence: Use of tools
3.3.1. 600,000ya: Brain is similar with modern human.
3.3.2. 500,000ya: Wooden hut (lều) – purpose-built shelters
3.3.3. 400,000ya: Early humans begin to hunt with spears (giáo)
3.3.4. 280,000ya: First complex stone blades (lưỡi) like knives
3.3.5. 195,000ya: Homo sapiens appear, and shortly after begins to migrate across Asia and Europe.
3.3.5.1. COMPARE BRAIN WITH A CHIMPANZEE'S
3.3.5.1.1. The brains of the earliest humans were similar in size to those of chimpanzees. But over time, human and chimpanzee brains evolved in several different and important ways.
3.3.5.1.2. Modern human brain size is 3.5 times bigger than chimpanzee's brain
4. LANGUAGE
4.1. LINKING: Evolution of human intelligence is closely tied to the evolution of the human brain and to the origin of language
4.2. WHY THERE WAS A SHIFT TO VOCALIZATION
4.2.1. Our ancestors start to use more and more tools, meaning that their hands were occupied and could no longer be used for gesturing
4.2.2. Outside factors: nightfall or lack of visibility
4.3. DISTINCT FROM OTHER ANIMALS' FORMS OF COMMUNICATION
4.3.1. express thought
4.3.2. recognise past, present, future by using tense
4.4. SYMBOL, WRITING