INPUT/OUT DEVICES
by Mary Billingslea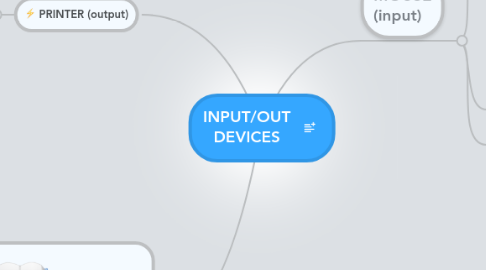 1. The two primary output devices for most computer systems are the monitor and the printer. The monitor displays information in softcopy (electronic form), and the printer turns that information into hard copy (printed form).
2. MOUSE (input)
2.1. An input device includes any computer peripheral that you moght use to enter data into the computer
2.2. A mouse is a point device that rolls about on your desk, usually on a special pad. It moves the pointing arrow on the computer screen in the same direction in which you move the mouse on your desk.
2.3. A great tool!!!
3. PRINTER (output)
3.1. Output devices are the pieces of hardware that move information (data that have been processed ) out of the computer.