MY TALENTED PERSON: NEYMAR JR
by Contabilidade Soleide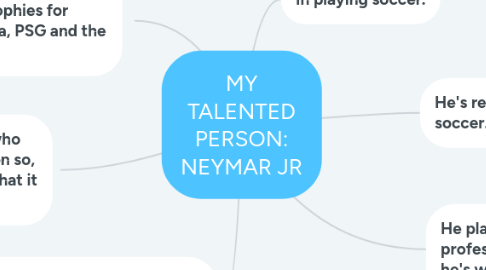 1. He plays soccer, or rather, he's a professional football player, and he's what I want to be.
2. In playing soccer.
3. He's really good at palying soccer.
4. He has won many titles, medals and individual trophies for Santos, Barcelona, ​​PSG and the Brazilian team.
5. He fought against people who did not believe him, but even so, he held on and today it is what it is.
6. When I was a beginner child, at the age of 12.