Probable Risks
by Anastasia Belikova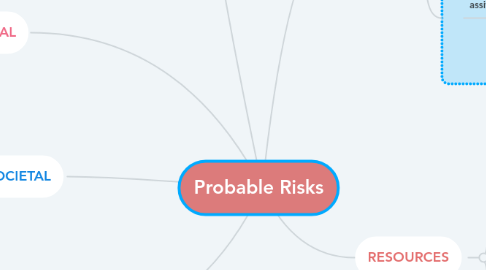 1. TIME
1.1. Promotional activities are not ready early enough to kick off prior the event
1.1.1. SOLUTION: we start with the promotional activities that have been prepared and create off-line promotional activities(such as flyers, posters) that do not require much time for preparation.
1.2. participant venues were not able to prepare printable event menus and supply enough with the products
1.2.1. SOLUTION: Set menu and description can be published digitally on the social media account of the venue and Gastrofest. Venues will need to take reservations for the Gastrofest menu in order to be able to supply with the food according to the available resources
2. COST
2.1. Budget exceeded
2.2. Unexpected expenditure
2.3. Other probable risks requiring financial assitance
2.3.1. SOLUTION: discuss with the investors for the possibility on the additional funding / analyse the financial plan and see whether it is possible to cut the costs in some other areas
3. RESOURCES
3.1. not enough team members to handle the workload
3.1.1. SOLUTION: Hire freelancers for a short term project from Upwork, Freelancer, etc.
3.2. Participants cancel the last minute
3.2.1. SOLUTION: Keep the event with the participants who have stayed / if all canceled, created a sign up free of charge
3.3. inability to attract enough participant venues
3.3.1. SOLUTION: Highlights the benefits + create an additional value for the participants
4. SOCIETAL
4.1. lockdown occur prior the event, and all have to be put on hold for the unknown time period
4.1.1. SOLUTION: to keep the event, however only offer the delivery options. In addition to come up with extra benefits and bonuses for the consumers
5. TECHNICAL
5.1. website is down and customers are not able to pay the event fee and generate QR code
5.1.1. SOLUTION: the fee can be paid at the venue and the email or mobile number of the customer shall be asked, in order for us to send the QR once the system is back on track
6. ENVIRONMENTAL
6.1. storm weather, not suitable for attendance of the event or delivery
6.1.1. SOLUTION: In such case, for the safety of everyone to postpone the event and in the meantime come up with the entertainments solution for the customers: get recipes to make at home, creative dinner solutions, etc