Communicative Task 3: The Best Christmas Celebration Ever
by Natalia Pacheco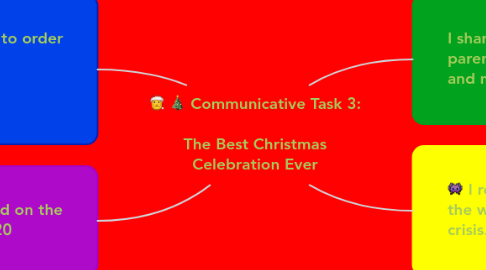 1. I shared Christmas with my parents, brothers, grandparents and niece.
2. Our special tradition is to order food from some culture, Asian, Arab, sea, or the traditional Christmas.
3. I was 25 years old on the Christmas of 2020
4. I remember her a lot because the world was going through a crisis.