Argumentative knowledge construction means that learners work together to elaborate on concepts by constructing arguments and counter arguments.Learners of all ages need to learn t clearly explain their informed opinion and give reasons for the way in which they carry out tasks and solve problems.
by ABILASHINEE MARAN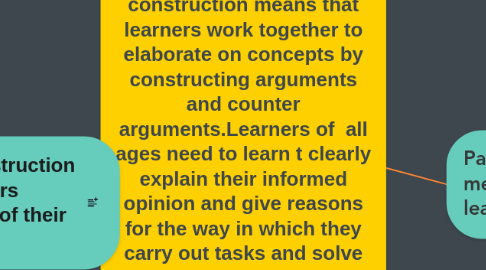 1. Epistemic:How do learners' arguments contribute to solving the task?
2. Social Modes of Co- Construction : To what extent do learners operate on the reasoning of their learning partners?
3. Participation: How do we measure the quantity of learners' participation?
4. Argument:How do learners construct arguments formally?