Harnessing the Power of Emotional Intensity
by LIBERTY CORN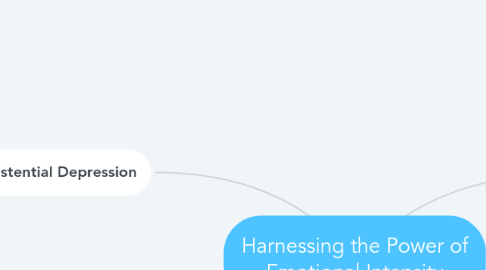 1. Cognitive Intensity
1.1. Thinking & processing information
1.1.1. Focus, attention, problem solving
2. Extreme Emotions
2.1. Emotional swings between very happy & very sad.
2.1.1. Internalized feelings: sadness, stress, anxiety
2.1.1.1. Externalized feelings: frustration & rage
3. Existential Depression
3.1. Can mimic anxiety & panic attacks
3.1.1. Can lead adults to think the GL has suicidal thoughts when really they are thinking about their own life purpose
4. Extreme Empathy
4.1. Can become emotionally entrenched in the lives of their friends
4.1.1. Parents need to teach their children to learn the difference between their own problems & their friends problems.