William Robert (Bill) Dixon
by
The Dixon Society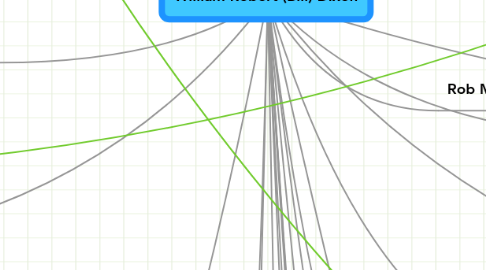 5.0
stars -
2
reviews range from
0
to
5
William Robert (Bill) Dixon
Jeb Bishop
Rob Mazurek
John Blum
Archie Shepp Group (1969)
Clifford Thornton
Dave Burrell
Alan Silva
Sunny Murray
Ted Joans
Don Lee
Alan Silva's Recordings as Leader
Skillfulness
Becky Friend
Karl Berger
Mike Ephron
Dave Burrell
Barry Altschul
Laurence Cook
Alan Silva and the Sound Visions Orchestra
Scott Currie
J. D. Parran
Andrew Lamb
Sabir Mateen
Rob Brown
Ori Kaplan
Elliot Levin
Willilam Connell
Karen Borca
Mark Taylor
Art Baron
Bill Lowe
Joe Daley
Roy Campbell Jr.
Taylor Ho Bynum
Stephen Haynes
Jackson Krall
Mark Hennen
Wilber Morris
Steve Dalachinsky
Kidd Jordan
Archie Shepp/Bill Dixon: Archie Shepp/Bill Dixon Quartet
Archie Shepp
Archie Shepp Recordings as Leader (and Prinicpal recordings as 'sideman', Archie Shepp Trio (1965), David Izenzon, J.C. Moses, Archie Chepp and the New York Contemporary Five, Ted Curson, Don Cherry, John Tchicai, Ronnie Boykins, Sunny Murray
Don Moore
Paul Cohen
Reggie Workman
Reggie Workman's recordings as leader (and Principal Recordings as sideman), Ole (John Coltrane), John Coltrane, Eric Dolphy (aka 'George Lane'), Freddie Hubbard, McCoy Tyner, Art Davis, Elvin Jones, Reggie Workman Ensemble: Synthesis, Oliver Lake, Marilyn Cirspell, Andrew Cyril
Howard McRae
Archie Shepp/ Bill Dixon: Winter Song
Ken McIntyre
George Barrow
Howard Johnson
David Izenzon
Hal Dodson
Howard McRae
Cecil Taylor: Conquistador
Cecil Taylor
Cecil Taylor Recordings as leader, Student Studies (1966), Jimmy Lyons, Andrew Cyrille, Alan Silva, The Eighth (1981), William Parker, Jimmy Lyons, Rashid Bakr, Winged Serpent (Sliding Quadrants), Enrico Rava, Tomasz Stanko, Jimmy Lyons, Frank Wright, John Tchicai, Gunter Hampel, Karen Borca, William Parker, Rasid Bakr, Andre Martinez, Unit Structures, Eddie Gale Stevens Jr., Ken McIntyre, Henry Grimes, Alan Silva, Andrew Cyrille, Alms/Tiergarten, Enrico Rava, Tomasz Stanko, Peter van Bergen, Peter Brotzmann, Hans Koch, Evan Parker, Louis Sclavis, Hannes Bauer, Christian Radovan, Wolter Wierbos, Martin Mayes, Gunter Hampel, Tristan Honsinger, Peter Kowald, William Parker, Han Bennink, Leaf Palm Hand, Tony Oxley, Nailed, Barry Guy, Tony Oxley, Evan Parker, Qu'a, Jackson Krall, Dominic Duvall, Harri Sjostrom, Orchestra Humane (Ubuntu) -- note, not a "record' per se, but a documented performance at Iridium in 2004 (?), Taylor Ho Bynum, Stephen Haynes, Amir El Saffar, Tobias Netta, Steve Swell, Jeff Hoyer, Bill Lowe, Bobby Zankel, Will Connell, Sabir Mateen, Elliott Levin, J. D. Parran, Dominic Duval, Jackson Krall
Jimmy Lyons
Alan Silva
Andrew Cyrille
Bill Dixon: Intents and Purposes
Jimmy Cheatham
Robin Kenyatta
Byard Lancaster
George Marge
Catherine Norris
Jimmy Garrison
Reggie Johnson
Robert Frank Pozar
Mark Levin
Marzette Watts: The Marzette Watts Ensemble
Marzette Watts
Steve Tintweiss
Tom Berge
Bill Dixon: Collection
Bill Dixon: Bill Dixon 1982 (Edizioni Ferrari)
Bill Dixon: Considerations 1
Stephen Horenstein
Alan Silva
Henry Letcher
Bill Dixon: Considerations 2
Jim Tifft
Jeff Hoyer
Stephen Horenstein
Jay Ash
Chris Billias
Franz Koglmann/Bill Dixon: Opium / For Franz
Franz Koglmann
Steve Horenstein
Alan Silva
Muhammad Malli
Bill Dixon (?) Verona Jazz
Arthur Brooks
Stephen Haynes
Steve Horenstein
Alan Silva
Freddie Waits
Freddie Waits as sideman, Strange Serenade (Andrew HIll), Andrew Hill, Alan Silva, Time for Tyner (McCoy Tyner), McCoy Tyner, Bobby Hutcherson, Herbie Lewis
Bill Dixon: In Italy Vol. 1
Arthur Brooks
Stephen Haynes
Stephen Horenstein
Freddie Waits
Alan Silva
Bill Dixon: In Italy Vol. 2
Arthur Brooks
Stephen Haynes
Stephen Horenstein
Freddie Waits
Alan Silva
Bill Dixon: November 1981
Mario Pavone
Alan Silva
Laurence Cook
Bill Dixon: Thoughts
Marco Eneidi
Marco's Solo recordings, Vermont Spring 1986, William Parker, Dennis Charles, Marco "Eneidi Coalition, Glen Spearman, Raphe Malik, Jackson Krall, William Parker, Final Disconnect Notice, Karen Borca, William Parker, Wilber Morris, Jackson Krall, Marco Eneidi & The American Jungle Orchestra, Alex Weiss, Glen Spearman, Jon Raskin, Bruce Ackley, Phillip Greenleaf, Hal Forman, Ron Heglin, Chris Cox, Tom Heasley, Tara Flandreu, Matthew Goodheart, George Cremaschi, Ashley Adams, Damon Smith, Jackson Krall, Garth Powell, Live at Radio Valencia, Glen Spearman, William Parker, Jackson Krall, Cherry Box, William Parker, Donald Robinson, B.E.E.K., Peter Brotzman, Lisle Ellis, Jackson Krall, American Roadwork, Lisle Ellis, Peter Valsamis
John Buckingham
Peter Kowald
PK's Recordings as Leader, 1981, Paintings, FMP 0960. Bass duos with Barry Guy, Barry Guy, 1985, Meltable snaps it - Points blank + No Man's Land nml 8604cd. Michael Lytle/George Cartwright/David Moss, David Moss, 2000, Mirrors - broken but no dust, Balance Point Acoustics BPA 001. Duo with Damon Smith., Damon Smith, 2000, Ghetto calypso, Not Two Records MW 769. Marco Eneidi/Peter Kowald/Damon Smith/Spririt., Marco Eneidi, Damon Smith, 2001, Principle hope, Sublingual Records SLR012. Carter/Cook/Kowald/LaMaster., Laurence Cook, 2002, The Victoriaville tape, Victo cd088. Peter Kowald/William Parker duo.
William Parker
Mario Pavone
Laurence Cook
Bill Dixon: Son of Sysiphus
Laurence Cook
John Buckingham
Mario Pavone
Bill Dixon: Vade Mecum
William Parker
William Parker recordings as Leader, By All Means Necessary, Live at the Crecendo, Rashid Ali, Charles Gayle, Other Dimensions in Music, Daniel Carter, Roy Campbell, Rashid Bakr, In Order To Survive, Grachan Moncur III, Rob Brown, Lewis Barnes, Cooper-Moore, Dennis Charles, William Parker & The Little Huey Creative Music Orchestra: Flowers Grow In My Room, Rob Brown, Marco Eneidi, Will Connell, Chris Jonas, Assif Tsahar, Richard Keene, Dave Sewelson, Joe Ruddick, Dave Hofstra, Lewis Barnes, Richard Rodriguez, Roy Campbell, Alex Lodico, Masahiko Kono, Steve Swell, Billy Bang, Leopanar Witlarge, Akira Ando, Hal Onserud, Gregg Bendian, Susie Ibarra, Shoji Hano, William Parker Clarinet Trio: Bob's Pink Cadillac, Perry Robinson, Walter Perkins, William Parker Bass Quartet Featuring Charles Gayle: Requiem, Charles Gayle, Alan Silva, Sirone, Henry Grimes, Petit Oseau, Rob Brown, Lewis Barnes, Hamid Drake, Beyond Quantum, Anthony Braxton, Milford Graves
Barry Guy
BG's recordings as leader, Paintings, Peter Kowald, Supersession, Evan Parker, Eddie Prevost, Keith Rowe, Atlanta, Evan Parker, Paul Lytton, After Appleby, Evan Parker, Paul Lytton, Marilyn Crispell, New node, New node
Tony Oxley
Tony Oxley Recordings as Leader, The Tony Oxley Quartet, Matt Wand, Pat Thomas, Derek Bailey, Tony Oxley/The B.I.Mi.P Quartet, Phil Wachsmann, Pat Thomas, Matt Wand
Bill Dixon: Vade Mecum II
William Parker
Barry Guy
Tony Oxley
Tony Oxley: The Enchanted Messenger
Tony Oxley
Phil Wachsmann
Alex Kolkowski
Marcio Mattos
Alfred Zimmerlin
Ernst-Ludwig Petrowsky
Frank Gratkowski
Johannes Bauer
Matt Wand
Pat Thomas
Phil Minton
Joe Thones
Tony Levin
Stefan Holker
Bill Dixon / Tony Oxley: Papyrus Vol. 1
Tony Oxley
Bill Dixon / Tony Oxley: Papyrus Vol. 2
Tony Oxley
Bill Dixon: Berlin Abbozzi
Tony Oxley
Matthias Bauer
Klaus Koch
Bill Dixon: Odyssey
David Moss
Laurence Cook
Leslie Winston
Cecil Taylor / Bill Dixon / Tony Oxley: C. Taylor - B. Dixon - T. Oxley
Tony Oxley
Cecil Taylor
Bill Dixon: 17 Musicians in Search of a Sound: Darfur
Graham Haynes
Stephen Haynes
Taylor ho Bynum
THB's Solo Recordings, The Double Trio: Live at The Festival of New Trumpet Music, Stephen Haynes, Allan Jaffe, Mary Halvorson, Warren Smith, Thomas Fujiwara
Dick Griffin
Steve Swell
Steve Swell recordings of relevance to this project, Slamming the Infinite live @ the Vision FEstival, Sabir Mateen, Matt Heyner, Klaus Klugel, Invisible Cities, Perry Robinson, The Implicate Order at Seixal, Ken Filiano, Lou Grassi, Rodrigo Amado, Paulo Curado, Real Time Messengers, Daniel Carter, Tom Abbs, Dave Brandt, Suite for Players, Listeners and Other Dreamers, Will Connell, Roy Campbell, Charles Burnham, Kevin Norton, Francois Grillot
Joseph Daly
Karen Borca
Karen Borca's principal recordings, Give it Up, Jimmy Lyons, Wee Sneezeawee, New node, New node
Will Connel
Michel Cote
Andrew Raffo Dewar
MA Thesis on Bill Dixon, Wesleyan University
John Hagen
J.D. Parran
JD Parran's principal recordings, Spiritstage, Stephen Haynes, Bill Ware, Brad Jones, Warren Smith, Joan Bouise, Tony Cedras, Shirley Bradley LeFlore, Kelvyn Bell
Glynis Lowman
Andrew Lafkas
Jackson Krall
Jackson Krall's recordings (principal and as leader), Jackson Krall & the Secret Music Society, Yaya Mohammed Majid, Earl Cross, Marco Eneidi, William Parker
Warren Smith
Exploding Star Orchestra: Bill Dixon with the Exploding Star Orchestra
Nicole Mitchell
Matt Bauder
Josh Berman
Jeff Parker
Jim Baker
Jason Adesewicz
Matthew Lux
Jason Ajemian
Mike Reed
John Herndon
Damon Locks
Bennington College
Bill Dixon Ensemble at Firehouse 12
Stephen Haynes
Taylor Ho Bynum
Graham Haynes
Rob Mazurek
Michel Cote
Glynis Lowman
Ken Filiano
Warren Smith
New node
Wesleyan University
"Index" (live performance at Vision Festival
John Blum
Warren Smith
Wilbur Morris
Glynnis Loman
Jeff Hoyer
Steve Swell
Karen Borca
Bill Lowe
Joe Daley
Matt Heyner
Will Connell
J. D. Parren
Stephen Horenstein
Sabir Mateen
Rob Brown
Scott Currie
Taylor Ho Bynum
Roy Campbell
Raphe Malik
Stephen Haynes