Study
by Linh Mi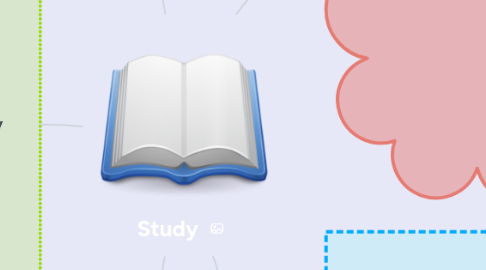 1. Interesting subject: Basic Marketing
1.1. Most interesting
1.2. Marketing is the process of getting potential clients or customers interested in your products and services.
1.3. Study: how way to build marketing strategies for product, customer psychology, target customer and so on
1.4. Feel: reality subject, nesscesary of almost company.
1.4.1. Because: the company want to increase revenue, they really need to a plan. In here, mkt strategy is a best solution
1.5. I have 9.4 score
1.5.1. it is my highest score in 2 first years in university.
1.5.2. my lecturer requested that we have to build a marketing strategy for a kind of product of a any company on final essay.
1.5.2.1. i choose non-alcoholic beer of Sabeco Company. It's a famous company for beer production in Viet Nam.
1.5.2.1.1. my lecturer has praise because of my good essay.
2. Qualified for third year
2.1. BACKGROUND KNOWLEDGE
2.1.1. learned a lot of subjects related to economic and bussiness in the first 2 years
2.1.1.1. strong foundation for the study of major subject in the 3rd year
2.2. ENGLISH SKILLS
2.2.1. have good enough with Toeic 515
2.2.1.1. can read documents
2.2.1.2. write reports
2.2.1.3. essays and assignment
2.2.1.4. communicate (quite fluently) in various situations =>can follow lessons to be taught in English in the third year
2.3. ATTITUDE
2.3.1. hard-working student with good attitude to learn => can accomplish the third year as scheduled
3. Failed interview
3.1. FEELING
3.1.1. disappointed
3.1.2. upset
3.2. ACTION
3.2.1. get spirit back
3.2.2. identify the reason for failure and weakness
3.2.2.1. build plan to deal with weakness
3.2.2.2. improve skills and knowledge catch next opportunities
3.2.3. in this waiting time, i will find a job for improve my experience work
4. Toulon University
4.1. Public University
4.1.1. Founded in 1968
4.1.2. located in Toulon in the south of Fance
4.1.3. Total number of student 10.000
4.2. Infracstructure
4.2.1. Modern and advanced training fracilities
4.2.2. Good environment for studying and teaching
4.3. can learn some new language: Germany, Japan
4.4. Training
4.4.1. training in different major and specialities
4.4.1.1. finance and banking
4.4.1.2. business management
4.4.1.3. hotel and tourism management
4.4.2. International cooperation
4.4.2.1. have international copperation programs with many universities in the world
5. Plan after finish this program
5.1. Study
5.1.1. some certificate
5.2. Job
5.2.1. a job related to FBI
5.2.2. use the knowledge from university into reality of work
5.2.3. learn experience and accumulate skills
5.3. Use money
5.3.1. for my health
5.3.2. my family
5.3.3. charity