J.K Rowling
by alejandra rodriguez perez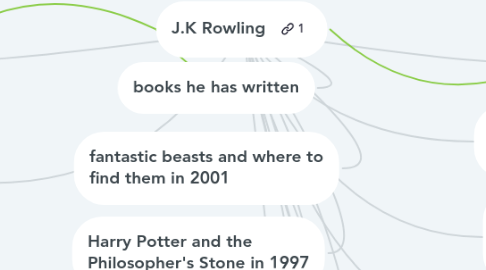 1. The Ickabog in 2020
2. features
3. awards
4. is a British writer, film producer and screenwriter, best known for being the author of the Harry Potter series of books, which have sold more than half a billion copies.
5. fantastic beasts and where to find them in 2001
6. The writer won the Prince of Asturias Award for Concord in 2003.
7. Locus Award for Best Fantasy Novel in 2000
8. Hugo Award for Best Novel in 2001
9. Hans Christian Andersen Prize for Literature in 2010
10. and more achievements..
11. books he has written
12. Harry Potter and the Philosopher's Stone in 1997
13. An unforeseen vacancy in 2012
14. Harry Potter and the Deathly Hallows in 2007
15. and many more..
16. and many more..