MEDICAL ASSISTANT
by Ashley Krezmien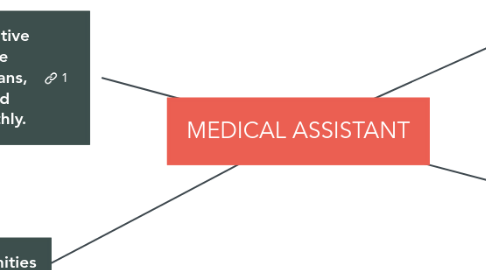 1. Training
1.1. Associates degree from a community, junior, or technical college
2. Credentials
2.1. Certified Medical Assistant, CMA through the American Association of Medical Assistants (AAMA)
3. Performs routine administrative and clinical tasks to keep the offices and clinics of physicians, podiatrist, chiropractors, and optometrists running smoothly.
3.1. They should not be confused with physician assistants who examine, diagnose, and treat patients under the direct supervision of a physician.
3.2. Clinical duties vary according to state law and include taking medical histories and recording vital signs, explaining treatment procedures and preparing patients for examination.
4. Employment Opportunities
4.1. Traditionally they become employed in physician offices and clinics
4.1.1. Other employment opportunities include public and private hospitals as well as nursing and residential care facilities