Home page
by FONG YUN HAN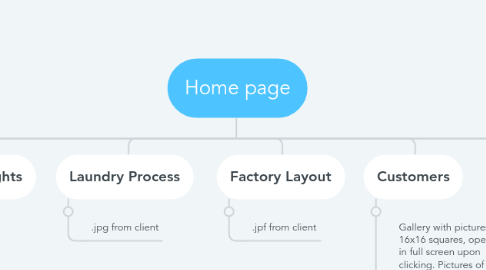 1. About
1.1. Text given by client
2. Our Services
2.1. Stating the services with photos on the side
3. Our facilities and strenghts
3.1. In point form, states text given by client.
4. Laundry Process
4.1. .jpg from client
5. Factory Layout
5.1. .jpf from client
6. Customers
6.1. Gallery with pictures in 16x16 squares, opened in full screen upon clicking. Pictures of the customer's logos.
7. Contact Us
7.1. Form to be filled and the contact information would be sent to the client's email when clicking sent.
7.2. Contains client's contact infos.