I have a lot of work to do
by Caitlin Conroy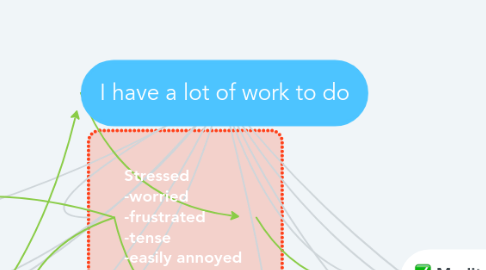 1. Feeling sad myself and others feel sad
2. None of my work is complete
3. Make other people sad
4. Finish my work and feel relaxed- yay!
5. Start completing my work, one bit at a time
6. Write a schedule/timetable/to do list
7. Meditate/go for a walk to relax and reset my brain
8. Play Minecraft instead
9. Sit and do nothing.
10. Take it out on others. Just be grumpy towards them.
11. Stressed -worried -frustrated -tense -easily annoyed