CONSTRUCTION AND RENTING COMPANY.
by YUVRAJ JOSHI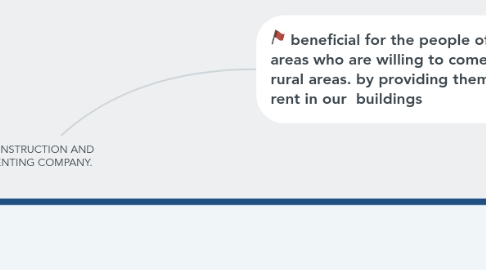 1. beneficial for the people of rural areas who are willing to come rural areas. by providing them rent in our buildings
1.1. THE rent would be cheap and rural people can live here for the cheapest price.
1.1.1. 30% of the profit earned from this respected program would be given to the charity.
1.1.1.1. In case some of our client is not able to pay the rent on time, the honourable one would be given some time to pay the rent, [
1.2. All the facilities will be provided and each client would be treated the same.
1.2.1. facilities include proper supply of electricity and water, and a temporary vehicle for there transportation