Santi
by Santiago Cabanas Villanueva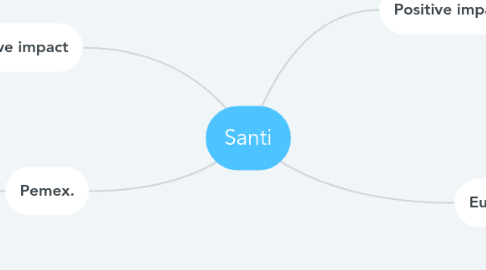 1. Eunoya.
1.1. Eunoya is a school in San pedro with a different goal and system as other schools. Its only 10 students accepted and one year of high school. They have different subjects that actually help you in your future. It is basically a one year high school for entrepeneurs with passionate teachers. They help the community by providing valuable knowladge to students and preparing them for their passions in the future.
2. Positive impact
2.1. A buissness can create more jobs, it can provide useful products, and it can help the community by envolving them in activities.
3. Negative impact
3.1. A buissness can polute in exess, a buissness can also change the value and prices of people wich affects people with no money to get what they need. A buissness sometimes also use animal testing or deforestation for their products.
4. Pemex.
4.1. Pemex is a negative example because even though they have good things and a good product, they are finishing the last f the mexican petroleum. Also they polute theh oceans when they get the petroleum because they sometimes spill. They also are endorsing the use of non electric car which polutes the air more.