PLACES AND EXPERIENCES I HAVE HAD WHILE TRAVELING
by Laura Moreno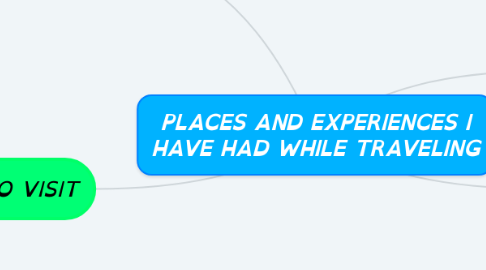 1. CARTAGENA: Cartagena was the first tourist site I knew about the sea.
2. SANTA MARTA: Santa Marta was my second wonderful vacation spot I have had, its beaches and people are sensational!
3. BARICHARA: Barichara is the most beautiful town in Colombia and is located in Santander.
4. PLACES I WOULD LIKE TO VISIT
4.1. CANCÚN: is my first international tourist place that I long to visit because it is well known for its incredible beaches, food, hotel service, luxurious structures, a park called xcaret which is among the best in the world for its show.
4.2. ISLA VITI LEVU: is another of my favorite places because it is a dream for me, it is located in Oceania and is the largest island of the Fiji archipelago which consists of thirty-three islands, it calls my attention because its colors are out of this world, there I wanted to visit Subramaniya Swami Temple The sacred building is known for its spectacular and colorful panorama.