Is gaming a complete was of time?
by Hayden Morton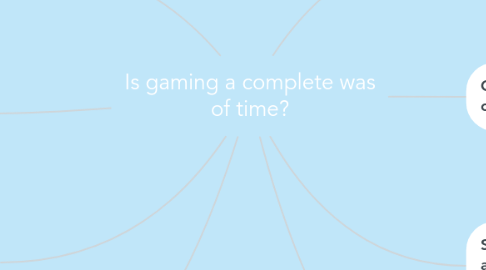 1. Allows you to escape reality
2. Connects you with friends and other gamers
3. Gets you to think strategies and problem solving
4. Gamers are not going around vandalising and causing trouble
5. Helps you to relax
6. Sets goals to achieve in games and shows how to adapt goals in life
7. it can waste time if you are on it while you need to complete other activities.
8. helps make bad times better.