Endodontics's material
by KARLA XIMENA HERRERA PERALTA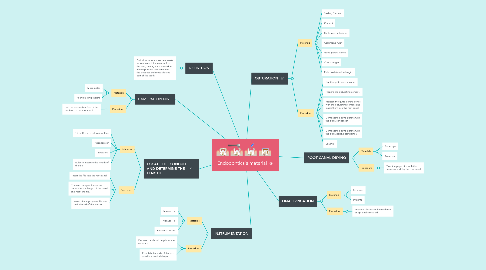 1. OBTURATION
1.1. Materials
1.1.1. Sealing Cement
1.1.2. Cement
1.1.3. Gutta-percha tackers
1.1.4. Calibrating ruler
1.1.5. Gutta-percha cones
1.1.6. Contra Angle
1.1.7. Ruler to determine length
1.2. Procedure
1.2.1. Cut the gutta-percha cone.
1.2.2. Prepare the obturating cement.
1.2.3. Moisten the gutta-percha cones with the obturating cement and insert them into the root canal.
1.2.4. Compact the gutta-percha with the gutta condenser.
1.2.5. Compact the gutta-percha with the gutta-percha compactor.
1.2.6. Sealing.
2. LOCATE THE CONDUIT AND DETERMINE THE LENGTH
2.1. Materials
2.1.1. 10 to 15 mm small caliber files
2.1.2. Apex locator
2.1.3. Tweezers
2.1.4. Ruler to measure the length of the file
2.2. Procedure
2.2.1. Insert the file into the root canal.
2.2.2. Connect the apex locator to determine the length of the canal and mark the file.
2.2.3. Select the appropriate file size with the aid of the file strip.
3. INSTRUMENTATION
3.1. Materials
3.1.1. Master File
3.1.2. Manual File
3.1.3. Rotational Motor.
3.2. Procedure
3.2.1. Remove the dental pulp from the root canal.
3.2.2. Establish the walls of the root canal in a conical shape.
4. CAMERAL OPENING
4.1. Materials
4.1.1. Micromotor
4.1.2. Round milling cutters
4.2. Procedure
4.2.1. Drill the occlusal surface of the tooth up to the root canal.
5. DEFINITION
5.1. Endodontics as a treatment seeks to remove or kill the nerve from the root, that is, it is a procedure whose purpose is to eliminate the deepest and most affected part of the tooth
6. FINAL IRRIGATION
6.1. Materials
6.1.1. Syringes.
6.1.2. Irrigants
6.2. Procedure
6.2.1. Irrigate with sodium hypochlorite or optional citric acid.
7. ROOT CANAL DRYING
7.1. Materials
7.1.1. Paper tips
7.1.2. Tweezers
7.2. Procedure
7.2.1. Take the paper tips with the tweezers and dry the root canal.