Chapter 1
by Sarah Black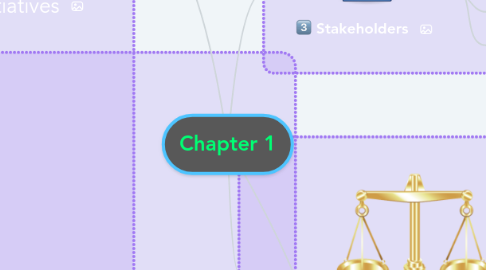 1. Initiatives
1.1. BYOD-Bring Your Own Device
1.2. Online Classes-Classes that are completed at school using a computer.
1.3. Flipped Classroom-Students are responsible for researching and presenting information.
1.4. 1:1 Laptop Instruction-Each student has.a device to use for educational purposes.
2. Challenges and Benefits
2.1. Challenge-Traditional schooling and technology do not mix well.
2.1.1. Challenge-School can not keep up with technology.
2.2. Benefit- Creates lifelong learners.
2.2.1. Benefit-Creates equity among students.
3. Technologies and Strategies
3.1. Internet- Web of online resources available to students and teachers.
3.2. Mobile Devices-Phones, tablets, Laptops.
3.3. Virtual Field Trips-Online activity where the teacher guides students on the internet.
3.4. Computer-Assisted Instruction-Students use technology to complete assignments in class.
3.5. Interactive WhiteBoards-IWBs, a device used to showcase applications using projectors and touch-screen capabilities.
3.6. Distance Learning-Do not attend a physical school.
3.7. Blended Learning-Hybrid of online and face-to-face instruction.
4. Stakeholders
4.1. Students
4.2. School Staff
4.3. Community Members