Millennials Consumer Preferences in Choosing International Fashion Brand
by sumathy paramasivam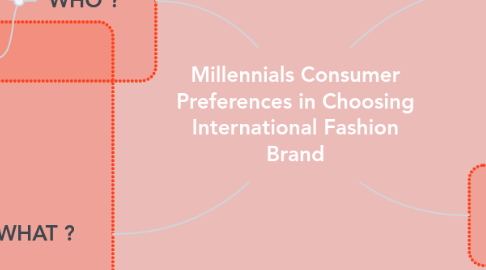 1. WHO ?
1.1. - Age 25-34
1.2. -Gender : Male and female
2. WHERE ?
2.1. Malaysia
3. WHAT ?
3.1. Consumer preferences in this study are defined as the decisions and the actions that the consumers display when they are looking for, purchasing, use and evaluating the products and services that will satisfy their needs.
3.2. Fashion brand that includes handbags, sports apparel, wardrobe, and other fashion related products has now dominated the fashion industry products. Brands such as Gucci, Ralph Lauren, Calvin Klein, Armani Exchange, GAP and Burberry are considered as international brands are often marketed in Malaysia.
4. WHEN ?
4.1. 3 - 4 months