Online safety, Security and Netiquette
by Remorta Ellysa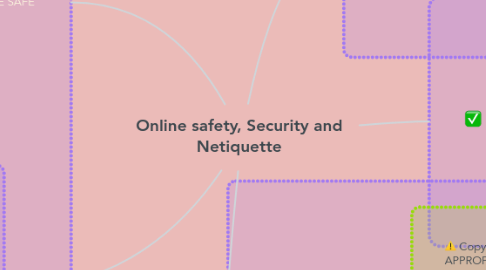 1. ALWAYS BE SECURE
1.1. Keep your password to yourself
1.2. Always log out and log off your account (specially if you use the computer shop)
2. BE RESPECTFUL
2.1. Always be polite and use appropriate language
2.2. Not look at anyone else's files without their permission
3. BE SAFE
3.1. Do not share personal information in the social media
3.2. Be wary of emails that ask for personal information
3.3. Check with an adult about anything that concern you
3.4. Do not put personal details into EMAIL, POSTS AND COMMENTS.
3.5. Never meet up with anyone that you have only meet online
4. BE RESPONSIBLE
4.1. Keep focused only on the things you are working on.
4.2. Take good care of the ICT equipment you use.
5. BE LEGAL
5.1. Copy/upload/publish materials THAT ARE APPROPRIATE
5.2. Take image or video of other people with their fill permission.
5.3. Should not copy materials and use them in your own work.