Word Problem: Valerie has 6 pencils. Her friend Sam has 3 pencils less than Valerie. How many pencils does Sam have?
by Valerie Cervantes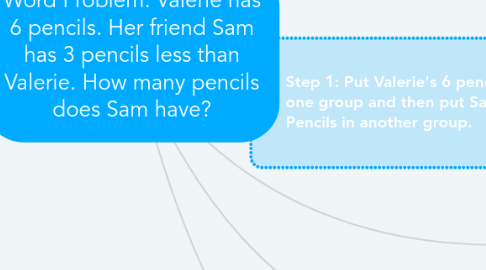 1. Step 1: Put Valerie's 6 pencils in one group and then put Sam's 3 Pencils in another group.
2. Step 2: First Lets take away 3 pencils from Valerie's group.
3. Step 3: Lets set up this equation 6-3=
4. Step 4: The final answer is 3 which means Sam has 3 less pencils than Valerie.