COMPUTER VIRUS
by Rhozea Gaecia Delapacion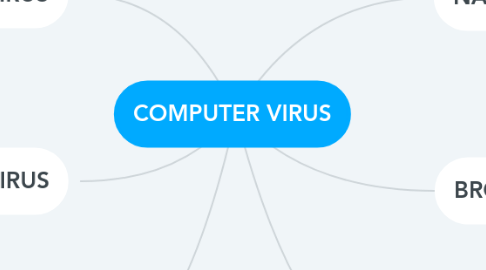 1. NAMDA
1.1. Spread rapidly through machines that had been compromised at least one
2. BROWSER HIJACKER
2.1. form of unwanted software that modifies a web browser's settings without the user's permission
3. OVERWRITE VIRUS
3.1. Some viruses are designed specifically to destroy a file or application's data.
4. MULTIPARTITE VIRUS
4.1. his virus infects the entire system – multipartite viruses spread by performing unauthorized actions on your operating system, folders, and programs.
5. FILE INFECTOR
5.1. they seek out and copy their malicious code to certain files
6. NETWORK VIRUS
6.1. These viruses exist only as network packets, when they move from one computer to another, and in memory.