Geriatric Nursing Program
by Ruby Runco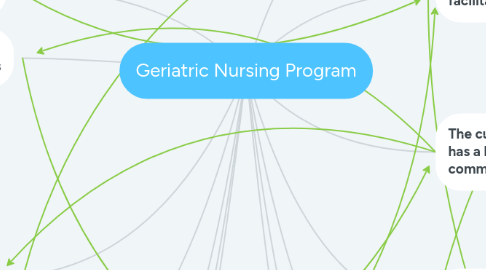 1. Would there be financial support available from the community?
2. What schools would be able to facilitate a new program?
3. The community has a high population of elderly individuals
4. Faculty that would be qualified to teach nursing students in this program.
5. What kind of structure and curriculum would be necessary?
6. The mission and purpose of the program would be to educate nursing students interested in Geriatric nursing to help better serve the community.
7. Would there be donors that would help in funding the prorgam?
8. Get donors to help sponsor scholarships for students.
9. How could this curriculum best fit into the current curriculum with other nursing programs?
10. The current healthcare system has a large focus on the elderly community.
11. There are a large number of elderly and retirement communities
12. What resources do the current nursing schools have for a new curriculum?
13. The economic status of the healthcare system in SWFL.
14. Nursing Students interested in Geriatric Nursing