COMPETITIVE SPORT IN SCHOOL IS GOOD
by Hiền Nguyễn Thu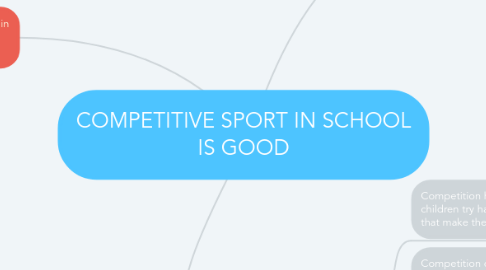 1. Children get more exercise when they try to win.
1.1. Emulation and praise help children have the motivation to surpass themselves
1.2. Winning stimulates children to try harder, so they exercise more to achieve good results
1.3. It is a catalyst for children to express themselves more confidently
2. Students learn to work hard with competitive sports
2.1. Competition helps create pressure to help children try harder to overcome challenges that make them work hard to achieve goals.
2.2. Competition can be frustratingwho are doing good for themselves. If we believe that an activity, like a sport, is just about beating someone up and we feel we can't win, we will begin to avoid it all, even though the practice is actually bringing us many other benefits.
2.3. Participating in competitive sports requires students to respect the rules of the sport, and to participate in competition fairly.
3. Children learn to work well in teams when they play in matches.
3.1. When working as a team, children will try to get to know many friends to understand them better, so they will be good when competing
3.2. When playing in a team, children need to understand each other's ideas to better coordinate, thereby forcing them to communicate more in harmony with everyone
3.3. That makes children better understand their teammates to try to do the best together