We "Like" His Vision. We "Share" His Dream.
by wai chau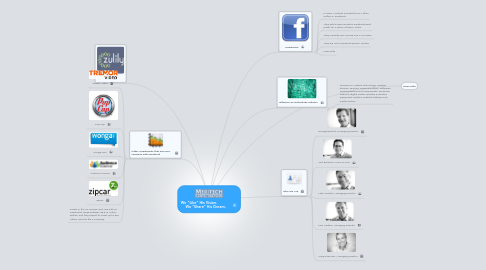 1. Zulily
2. Other Investments that DO NOT compete with Facebook
2.1. Tremor Video
2.2. Pop Cap
2.3. Wonga.com
2.4. Audience Science
2.5. Zipcar
2.6. Invests in the US, Europe and Asia with an investment range between $5-$15 Million Dollars, and they expect to invest up to $40 Million over the life a company.
3. Investment
3.1. In 2006, Meritech invested $12.5 Million Dollars in Facebook.
3.2. They sold 6,998,780 when Facebook went public for a return of $266 Million.
3.3. They currently own 33,356,443 in SHARES!
3.4. They are not a Facebook Board Member
3.5. New node
4. Who We Are
4.1. George Bischof, Managing Director
4.2. Joel Backman, COO & CFO
4.3. Mike Gordon, Managing Director
4.4. Paul Madera, Managing Director
4.5. Craig Sherman, Managing Director
5. Influence on Technology Industry
5.1. Focuses on Medical Technology: medical devices, services, communications, softwares, semiconductors and components, consumer Internet, digital media, wireless & wireline equipment, webline enabled software and media sectors
6. New node