COMPILERS
by Buella devakumar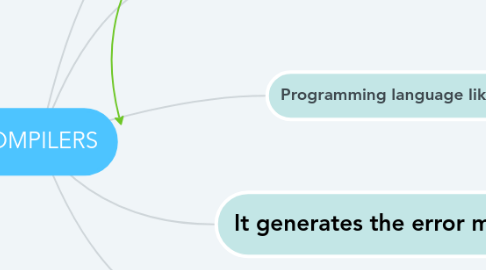 1. A complier is a software that converts the source code to the object code.
2. It takes large amount of time to analyze the source code.
3. Generates intermediate object code which further requires linking, hence requires more memory.
4. It generates the error message only after scanning the whole program. Hence debugging is comparatively hard.
5. Programming language like c, c++ use compilers