Charites
by Kelly Ryan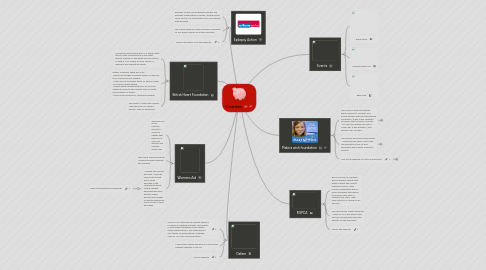 1. Womens Aid
1.1. Womens Aid is the national domestic violence charity that helps up to 250,000 women and children every year.
1.2. They work towards ending violence towards women and children.
1.3. I choose this charity because I recently read a article that was a small passage in the newspaper about young children being abused and I want to make people more aware of what's happening and not just in small passages.
1.3.1. Link to the womens aid website.
2. RSPCA
2.1. RSPCA is the UK's largest animal welfare charity that helps prevent the cruelty towards animals. They rescue, rehabilitate and re- home hundreds thousands of animals each year in England and Wale. They offer advice for caring for all animals.
2.2. We choose this charity because many of us in the group have animals and we have seen the adverts on the television.
2.3. Link to the website
3. Oxfam
3.1. Oxfam is an international charity which is focused on fighting poverty. This charity is very highly ranked by many charity rating organizations. The organization also works on humanitarian schemes, such as HIV/AIDS and education.
3.2. I chose this charity because it's one of the biggest charities in the UK.
3.3. Link to website
4. Make a wish foundation
4.1. The Make A Wish Foundation grants wishes to children and young people with life-threatening conditions. It has many celebrity followers that includes musician Sir Paul McCartney and actor Jude Law. It has granted 7,900 wishes over 25 years.
4.1.1. What is to be achieved?
4.2. The reason we choose this charity is because we seen a list of the top charities in the UK and decided it was a good charity to choose.
4.2.1. How can the achievements of the objectives be measured?
4.3. Link to the website for more information.
4.3.1. Are the tasks with which to cope, challenging?
5. British Heart Foundation
5.1. The British heart foundation is a charity that aims to play a leading role in the fight against disease of the heart and circulation, so that it is no longer a major cause of disability and premature death.
5.2. Within a decade, there aim is to -halve the number of people under 75 who die from cardiovascular disease -make sure at least two thirds of people under 75 survive a heart attack -reduce heart-related deaths in all UK local authority areas to the current level in South East England or below -reverse the increase in childhood obesity.
5.3. The reason I chose this charity was because of a recent advert I seen on television.
6. Epilepsy Action
6.1. Epilepsy Action is the largest member-led epilepsy organisation in Britain, acting as the voice for the UK's estimated 600,000 people with epilepsy.
6.2. We chose epilepsy action because a member of our group suffers from the condition
6.3. More information is at this website.
7. Events
7.1. Raffle draw
7.2. Penelty shoot-out
7.3. Bake Sale