Prime Minister David Cameron the prime minister is head of the goverement, he chooses members of parliment to control a certain public service, and be in charge of them.
by Luke Evans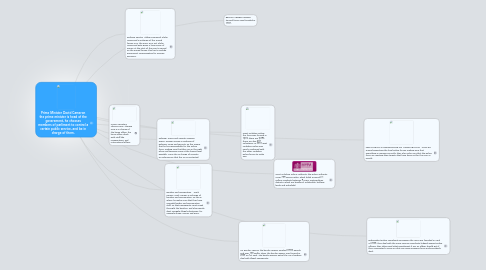 1. indipendent police complaints commision the IPCC was founded in April of 2008, they deal with the more serious complaints lodged against police officers, they determind what punishment if any an officer should get if they comminted a crime on duty eg using excessive force and somebody died.
2. HER MAJESTY'S INSPECTORATE OF CONSTABULARY HMIC go around inspecting the local police forces, making sure that everything is running correctly, they also make sure that the police force are meeting their targets that have been set for the year or month.
3. West Yorkshire Police Authority, the police authority cover 785 square miles, which holds arround 2.1 million residents between 5 major metropolitain districts, which are bradford, Calderdale, kirklees, leeds and wakefeild.
4. West Yorkshire police, the force was formed in 1974, there are 9,853, there are also 403 volunteers. in 2010 west yorkshire police was nearly combined with the other yorkshire police forces to make one.
5. UK Border Agency, the border agency employ23,500 people and over 100 sniffer dogs. the border agency was formed in 2008 on 1st april. The border agency patrol the UK's borders, deal with illegal immagrants.
6. Policing, Crime and Security Damian Green, Damian Green in incharge of policing, crime and security, so this means that he has responsibilty for the police force, making sure that they are in the right place and keeping crime at the lowest level possible. He is also in charge of security, so making sure that the UK is protected.
7. Borders and Immigration Mark Harper, Mark Harper is incharge of borders and immagration, so this is where he makes sure that they have enought border and immagration staff, so that immagrants carnt sneak throught the borders, and also people dont smuggle illegal substances, for example drugs, money and guns.
8. BRITISH ARMED FORCES tarmed forces was founded in 1707,
9. Defence Secatry Philip Hammond, Philip Hammond is incharge of the armed forces, E.G. the army, RAF ect. Philip Hammond gets given a lump some of money at the start of the year to spend on the armed forces, this has to include equipment, compensation for injuries, pensions.
10. Home Secretary, Theresa May, Theresa Mya is in charge of the home office, the home office deals with stuff like immagration, and international affairs.