FFAI Psychology
by
Thomas Breuel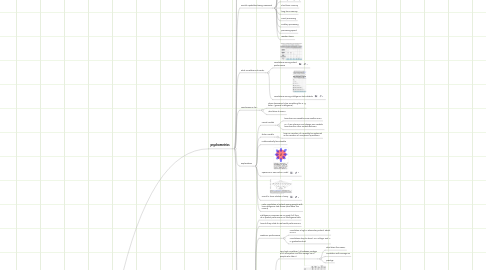 0.0
stars - reviews range from
0
to
5
FFAI Psychology
Flynn effect
average IQ scores within the US have increased about 10 points over 30 years (similar in other countries)
increases primarily in low IQ groups; high IQ groups have remained stable or even are slightly decreasing
score increase may be in areas other than those explained by the "g factor"
tests are recalibrated so that the average IQ remains 100
also forces reinterpretation of supposed decline of intelligence with aging
reasons are unclear
it may be ending: in Europe, IQ scores stopped going up in the 1990's and have been declining in mathematical ability
multiple intelligences
Howard Gardner (1983)
idea
intelligences
objections
alternative
NB: There are pretty clearly differences in how humans learn, what they are good at and what they are bad at, etc. The question is whether those differences fall under the definition of what we might call "intelligence".
fundamental challenge
psychometrics
psychometric approach
IQ
mental capabilities being measured
what correlations do exist?
conclusions so far...
explanations
predictions
neurological basis
capabilities of intelligent systems
logic
problem solving
planning
learning
symbolic communication
perceiving
acting