Intro: Silicon Valley Community meets Berlin
by
Alexander Steinhart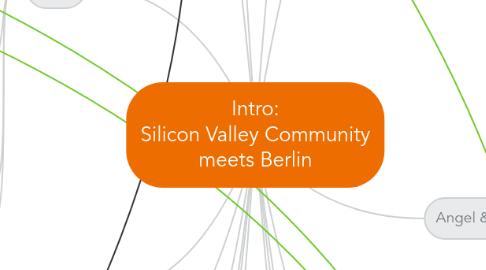 5.0
stars -
1
reviews range from
0
to
5
Workshops
Definitions
Accelerators
In 2005, Y Combinator developed a new model of startup funding. Twice a year we invest a small amount of money (average $18k) in a large number of startups (most recently 84). The startups move to Silicon Valley for 3 months, during which we work intensively with them to get the company into the best possible shape and refine their pitch to investors. Each cycle culminates in Demo Day, when the startups present to a large audience of investors. But YC doesn't end on Demo Day. We and the YC alumni network continue to help founders for the life of their company, and beyond. Since 2005 we've funded over 460 startups, including Loopt, Reddit, Clustrix, Wufoo,Scribd, Xobni, Omgpop, Weebly, Songkick, Disqus, Dropbox, ZumoDrive, Justin.tv,Heroku, A Thinking Ape, Machine Zone, Airbnb, Heyzap, Cloudkick, WePay, Bump,Stripe, CarWoo, MixPanel, Cardpool, Optimizely, AeroFS, E la Carte, and Hipmunk.
AngelPad is a mentorship program founded by Thomas Korte and other ex-Googlers to help web-technology startups build better products, attract additional funding and ultimately grow more successful businesses
The 500 Startups Accelerator experiments with early-stage startup formulas for explosive growth with a mixture of up to $250K in funding, superhuman mentors & designers in residence, platform-specific strategies for customer acquisition, a creative workspace and lots more
misc
Launchpad HY Berlin
Events
Calendars
StartupDigest, Berlin
Startup Berlin
Spätschicht
Meetup.com/Start-up-Berlin
Artconnect
Berlin Geekettes
search Meetup.com for events
News
Ticker
launch.co Ticker
HackerNews
Silicon Valley on Twitter by @mmayernick
Video
thisweekinstartups.com
thisweekin.com/ Venture Capital
Blogs
VentureVillage
Gründerszene
Silicon Alle
Berlinergazette
Deutsche Startups
Influencers
Overview by NowPublic
Social Networks
Online Courses
Startup Boards: Advanced Entrepreneurship
Technology Entrepreneurship
How to Build a Startup (EP245) - The Lean LaunchPad by Steve Blank
Gamification
Angel & Seed Investor List
About this map
The aim of this map you a quick start and an insight into how Silicon Valley and Berlin works. The personalities, events, and companies that make up the culture of Silicon Valley and the Berlin Start-up scene. Find how out you can connect online and how to participate in the community from anywhere to advance your startup or startup career. (to be further defined)
Color Legend
Silicon Valley
Berlin
global
Sources & Contributors
@mmayernick's link-bundle
@quanders
Incubators
CoWorking Spaces
Subsidy
Companies
Strategic focus: More innovation by cooperation We want to increasingly implement new ideas and developments on the basis of partnerships: In addition to in-house developments such as Entertain, the Media Center and PagePlace, we intend to establish partnerships and joint ventures to produce new services and offerings. We will make greater use of our venture capital company T-Venture in future in order to play a greater role in innovation. In addition, our new "incubator" for start-ups allows us to support innovative business ideas from the earliest stages of their development.
Ventures
Digital
Berlin Startup Jobs (2400+ members)
Berlin Startups (4000+ members)
Tribes
Rocket people - with portfolio companies Zalando, Wimdu, Home24 etc.
Anti-Rocket people, Team Europe, Point Nine Capital, Vertical Media (Gründerszene, Venture Village) Lieferheld - More or less around Lukasz Gadowski, Michael Brehm, Stefan Glänzer, Rebate Networks, DailyDeal, Bergfürst
New internationals (expats) & also some German "newcomers"
West-Berlin - Professor Faltin, Teekampagne, FU Berlin, Startup Camp, ECB.