Becoming an iEducator
by
Mike Feagans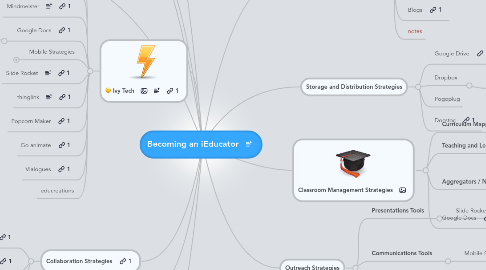 0.0
stars - reviews range from
0
to
5
Becoming an iEducator
Hi
Professional Digital Strategies
Digital Presence
Digital Work Space
notes
Outreach Strategies
Communications Tools
Search Engines
Classroom Management Strategies
Curriculum Mapping and Assessment
Teaching and Learning
Aggregators / News
Video Strategies
Custom Tutorials
Video Capture
Pop makers aldna;fnal;nal;nal;nlnln
Knoivo
Storage and Distribution Strategies
Dropbox
Pogoplug
Popcorn Maker makes it easy to enhance, remix and share web video. Use your web browser to combine video and audio with content from the rest of the web — from text, links and maps to pictures and live feeds.
Symbaloo is a webmix that allows you to organize your websites, videos, etc. Students have easy access to this tiles and cuts out the time wasted on typing in videos, websites, etc. You can: Access your favorites from any computer Publish your webmixes and share them with everyone
Great web site to make a web site for you.
Create, share and collaboratively work on mind maps with MindMeister, the leading online mind mapping software. Includes apps for iPhone, iPad and Android.
A great presentation website that allows students to share presentations on line.
Create rich images with music, video, sound, text & more. Share and discover deeper stories through images.
educreations
This March Madness
Colin Stanley's GRAde
James Madison