**Case Study Journey** for Title = Program Management, Lessons from the Battlefield Subtitle = ONLY the Right DNA provides "Results Delivered 360!"
by phil harman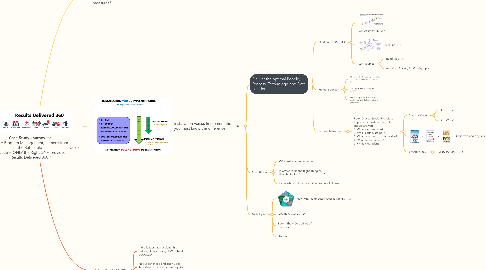 1. Let's Answer these First: What are we trying to acheeve? How will it be achieved. e.e Methods? and by Whom? by what success measures?
2. Installation versus Implementation, you must know the difference!
2.1. Deliver the optimal People, Process, Technology, and Data solution
2.1.1. No TOM and DOM
2.1.1.1. TOM Journey
2.1.1.2. IBM
2.1.1.3. TQM Sources
2.1.1.3.1. Road Map
2.1.1.3.2. American Society for Quality
2.1.2. Project Sponsor
2.1.2.1. If burdened with weak sponsorship - educate, replace, or prepare to fail.
2.1.2.2. Don't work harder than your sponsor.
2.1.2.3. Pain management is the single, most important skill in obtaining sponsorship.
2.1.3. Success Measures
2.1.3.1. Peter Drucker Book: Five Most Important Question Every Org should answer: 1) What is our mission? 2) Who is our customer? 3) What does our customer value? 4) What are our results? 5) What is our plan?
2.1.3.1.1. Speed to Value
2.1.3.1.2. Objective and Key Results
2.1.3.1.3. SMART Goals
2.2. Road Blocks
2.2.1. OCM Axioms, see note
2.2.2. THIRD TIME is the CHARM
2.2.2.1. If the leader has not done this before, at least twice, IT WILL NOT SUCCEED!
2.2.2.2. Not Experienced and Then Egos Take Over ... I am smart enough to figure this out!
2.2.2.3. NASA Creation story ....The Vandenberg Rock Failure
2.2.2.4. Operation Paper Clip
2.2.3. Is better to do the Right Thing or Play the Politics?
2.2.4. Know when to Lead and When to be a Follower
2.3. Techniques
2.3.1. How IV&V contributes success OR NOT
2.3.2. JASON Scientists
2.3.3. Book "The 4 Disciplines of Execution