TENSES AND MOOD ENGLISH AND SPANISH
by Michell Zelaya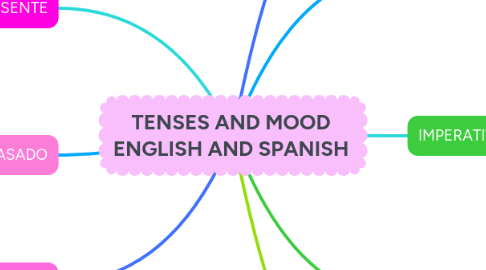 1. PRESENTE
1.1. Presente (transcurre ahora, en el momento en que habla la primera persona). También tiene algunos usos especiales:
1.1.1. Presente habitual. Cuando se expresa en presente algo que suele ocurrir, algo que es hábito o costumbre. Por ejemplo: Paseo a mi perro todas las tardes. / Juan es muy estudioso.
2. PASADO
2.1. Pasado (antes de ahora). Es el que ofrece más matices, dado que el hablante fija su proximidad y extensión con respecto al presente.
2.1.1. Por ejemplo: Anoche Soledad comió palomitas en el cine. / Han perdido la oportunidad de encontrarse.
3. FUTURO
3.1. El presente por el futuro. Se utiliza como un modo de adelantar los hechos, para vivirlos anticipadamente.
3.1.1. Por ejemplo: Mañana nos vamos de viaje.
4. Indicative, imperative, subjunctiveand infinitive are the four moods of English verbs. All manners and moods are expressed through these four verbs.
5. INDICATIVE MOOD.
5.1. We use the indicative mood to express:
5.1.1. Assertion - Heathrow is the world's busiest airport. Denial - Oliver cannot speak English. Question - Do you work in the city?
6. IMPERATIVE MOOD.
6.1. We use the imperative mood to express requests, commands and advice:
6.1.1. Request - Please don't talk in lesson. Advice - Look out! Command - Shut that door.
7. SUBJUNCTIVE MOOD.
7.1. We use the subjunctive mood to express unreal situations, possibility and wish.
7.1.1. Unreal - If I were rich, I would buy a sports car. Possibility - We might find her ring if we were to look hard enough. Wish - I wish it would stop raining.
8. INFINITIVE MOOD
8.1. Verbs in the infinitive mood are used as parts of speech more than verbs. It expresses being or action.
8.1.1. I may go to the beach later. They came to speak to me. It's important to eat well.