Digital Learning in the 21st Century Classroom DIRECTIONS: Click on Start Slide Show. When you see a (->), this is a hyperlink to a website or artifact, and when you see a [=], this is a note you should click on to see how I will use this idea in my classroom. ENJOY!
by
Amber Bell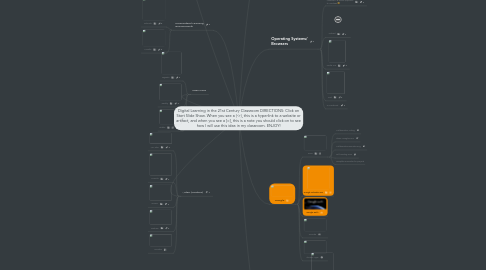 0.0
stars -
0
reviews range from
0
to
5
YouTube
2011- When I studied abroad in Rabat, Morocco teaching English for two weeks and traveling the countryside for the remaining week and a half, my peers and I candidly blogged about our experience. Although my peers' blog posts are the most recent posts, this is also the cause of submitting all the posts at the same time versus writing them as we went. The names in my posts have been changed because some posts are honest and raw. This piece of evidence exposes my thoughts about accepting the beauty of different cultures yet struggling to think beyond our own personal mores. Enjoy
The purpose of my Twitter account is to network and stay updated on the latest Education News, Ideas from colleagues, Trends in Best Practices, Upcoming Technology, U.S&World News, Cerebral Bloggers, and anything artistic. From these followers, I find intriguing and provocative articles and readings that generate new ideas for my classroom.
CREATING
Use YouTube Videos as trivia clues. Flashcards with mc questions follow the clips. Flip Bloom on its head. One option before starting the unit, pass out a list of terms and major concepts that the students will need to know for assessment purposes. Then teach them how to use Blubbr. As a daily assessment, have the students find a youtube video relating to the essential question or terms of the day and write some quiz questions. They will submit as they go so that the teacher can assess their understanding...if a student is struggling then allow them to redo/correct that slide and clarify their misunderstanding. By the end of the unit, they have cummulated flashcards that they have researched and created. And you as the teacher have acquired vids to show in class
Drive
DRIVE: A valuable gift one of my professors gave us before tests was online access to him. Between a given time frame, we were able to message him our questions before the exam. Through an active GoogleDoc that all my students from the course will be invited to, I will conduct an online study session. The purpose is not to give answers but to direct the students to class materials or clarify specific questions they have. The bonus is that this doc is live so that others DO NOT repeat the same questions and all questions are available to the entire class. I would make myself available for at least 2-3 hours before 9pm. I would initiate the live review session several days before so that students can start reviewing with each other before I step in. In an ideal situation, their peers will be able to respond to their peers' questions without me!
CALENDAR-This calendar may be superflulous to any PLE I create, however I like the simplicity of the format and its ability to sync with phones. Since students have their phones glued to their palm at all times, their phone can alert them about due dates and upcoming events. I will be able to publish and sent out email reminders as well. #increasedTransparency
YouTube
Chrome Apps