Collaboration Processes, Methods, Tools, Environments
by
Brandon Klein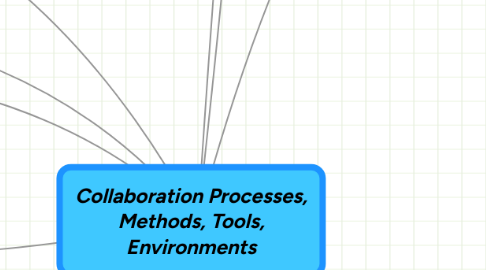 0.0
stars -
0
reviews range from
0
to
5
Collaboration Processes, Methods, Tools, Environments
Ernst & Young ASE
We enable consulting and investment firms to radically improve their own new venture/new product innovation services and investment performance with front end business model concept design tools
The Value Web is an international non-profit association, focusing on engaging NGO's, social enterprises, etc. in transformational projects for a more sustainable, equitable world. We design and deliver collaborative engagements to support like-minded...
Focus on design and process. Frog meets client challenges with a simple, yet powerful three-part process that brings together the innovator's vision and the pragmatist's view. Balancing the freedom to create with the realities of the corporate world, we drive our business solutions from the drawing board to the marketplace.
The Grove is a San Francisco-based consultancy and publisher that offers services and tools to help organizations, teams, and individuals successfully envision and implement change. Founded in 1977 by Grove president and organizational consultant...
SIT helps people and organizations to become more innovative. SIT is short for Systematic Inventive Thinking, and is the name of both our company and the method we have developed. We invite you to explore our site and learn more about SIT.
Organization Development is an effort (1) planned, (2) organization-wide, and (3) managed from the top, to (4) increase organization effectiveness and health through (5) planned interventions in the organizations "processes," using behavioral-science knowledge.
Authur D. Little
Gallup Consulting
Oliver Wyman
Howard Gardner
Jonathan Demming
Christopher Alexander
Peter Slann
John Chris Jones
Doug Engelbart
Meredith Belbin
Barcamp
Birds of a Feather
Dotmocracy
Fishbowl
Knowledge Cafe
Lightning Talks
Multi-Voting
Nominal Group Techniques
Open Space Technology
Pecha Kucha
Speed Geeking
TeachMeet
TRIZ is a methodology, tool set, knowledge base, and model-based technology for generating innovative ideas and solutions for problem solving. TRIZ provides tools and methods for use in problem formulation, system analysis, failure analysis, and patterns of system evolution (both 'as-is' and 'could be'). TRIZ, in contrast to techniques such as brainstorming (which is based on random idea generation), aims to create an algorithmic approach to the invention of new systems, and the refinement of old systems.
Facilitation, Team Building, & Training