EFFECTS OF INDUSTRIALIZATION IN BRITHISH NORTH AMERICA
by Armaany Mirshahi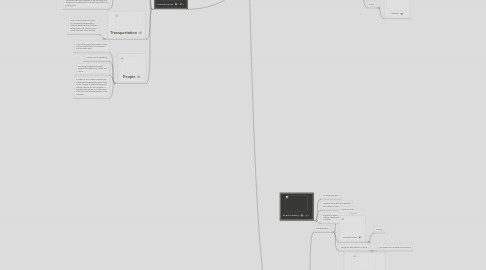 1. Shipbuilding
1.1. 374ships per year
1.2. Workers were skilled carpenters, sail makers and wood turners
1.3. evolved to steam –powered cutting, shaping and drilling methods
2. Canada East
2.1. Food
2.1.1. St. Lawrence River was a great source of water
2.1.2. The people living there had to farm to be able to survive as they got no food from anywhere else.
2.2. Weather
2.2.1. - climate: cold winter / hot summer
2.3. Work
2.3.1. Many factories were performed by women and children, they were paid less than men, an not treated fairly
2.3.2. - Industry began around Montreal, 1840s - children as young as six worked in factories - steam-powered factories by 1850s - Montreal was the most industrialized city in North America in 1860s - It was especially known for food, footwear, and textile factories
2.3.3. Factories hired poor people to do the dirty and dangerous. workers were not well educated and poorly paid
2.4. Transportation
2.4.1. Didn't want to spend money on increasing transportation facilities because they felt that better links with Canada West would threaten their identity.
2.5. People
2.5.1. Most of the population (about 74%) was concentrated in Canada East and Canada West.
2.5.2. -mainly French speaking
2.5.3. The Great Migration brought greater diversity in the 1830s and 1840s
2.5.4. number of First Nations people are not known because they often lived on the fringes of settler society and census officials did not consider it important to get an accurate count of all the First Nations people in the colonies.
3. Canada West, Ainoon
3.1. Textiles
3.1.1. Largest industry in canada west
3.1.2. Spun cotton into clothing, curtains and tablecloths
3.2. Metal work industry
3.2.1. Made stoves pots pans beds and other goods
4. Maritimes, Joseph Chu
4.1. Industralization
4.1.1. Hands on work
4.1.2. Overseas trades
4.1.2.1. Fishing
4.1.3. Began to take effect in 1860's
4.1.3.1. Was lower than Quebec and Ontario
4.2. Geography
4.2.1. Rural areas were farming and logging
4.2.2. Factories built near urban areas, required large amount of workers
4.2.3. Spaced out population
4.2.4. Colonies were, P.E.I, Nova Scotia and New Brunswick
4.3. Transportation
4.3.1. Ships and Boats
4.4. Fish
5. The West, Ryan Huang
5.1. Geography
5.1.1. Prairies
5.1.2. Banned settlers from moving in
5.2. Work
5.2.1. Hudson's Bay Company controlled the fur trade
5.2.2. Non-Industrial methods(trapping,slaughtering,skinning animals)
5.2.3. Forestry and shipping were the main economic activities
5.3. Food
5.3.1. Livestock
6. Armaan Mirshahi