THE VEGETATION OF EUROPE
by Fran Milán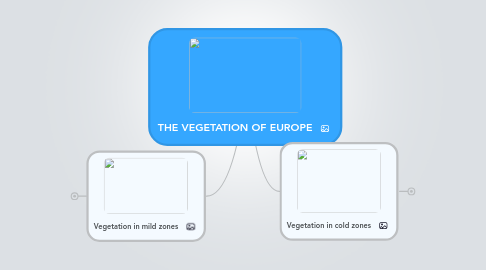 1. Vegetation in mild zones
1.1. In the Atlantic climate
1.1.1. There are meadows and forests of deciduous trees like the beech and oak
1.1.2. In the plains very poor oly grow herbs and scrubs, there are heathlands
1.2. In Mediterranean climate
1.2.1. Highlights the Mediterranean forest made up evergreen trees (like the holm and cork oak) and scrubs (like the jara and the rosemary).
1.3. In Continental climate
1.3.1. There are the taigas: evergreen forest forms by trees like the spruce and pine
1.3.2. Also there are the steppes: plains with poor lands. In the steppes oly grow the herbs.
2. Vegetation in cold zones
2.1. In the polar zones barely there are plants
2.2. Only, in less cold areas there are some little scrubs, mosses and lichens: there are the tundras.