IsePankur
by
Ruslan Akhmedzyanov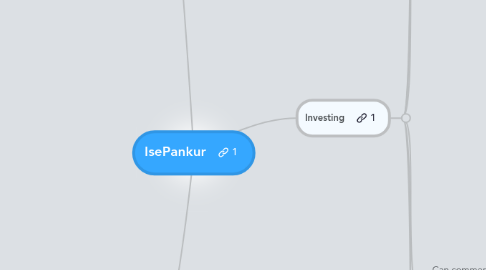 0.0
stars - reviews range from
0
to
5
How do I start investing with isePankur?
Transfer the amount you want to invest to your isePankur account.
Choose your preferred automatic settings on isePankur or make an offer on a loan application that fits your investment needs
If your bid has a competitive interest rate, then the borrower will receive a payment for the amount of the investment.
The borrower will now make monthly payments straight into your isePankur account and you can choose to reinvest the funds or withdraw them.
Who can invest on isePankur?
Anyone over the age of 18 living in the European Union (EU) or who has a business registered in the EU.
How can I add funds to my isePankur account?
You can add funds to your isePankur account either with a SEPA bank transfer or TransferWise.
We are currently also working on a solution to allow adding funds using debit and credit cards.
How does the funding process work?
After the borrower submits an application we automatically retrieve and assign a descriptive credit score based on the borrower's credit history available at Krediidiinfo (credit history provider, part of the Experian group)
The system will trigger all Investment profiles matching the borrower and loan criteria to make a bid at the specified amount and rate.
Lenders can make offers on the loan until the loan application closing time is reached. In case the borrower has chosen to apply for a Quick funding loan then bidding is immediately closed as soon as the full amount is funded.
In case lenders have made offers in an amount higher than specified by the borrower only the best ones making up the total requested amount will be automatically picked. All bids will firstly be ranked based on the interest rate (the lower the better) and thereafter the time of the bid (or in case of Investment profiles the time when this Investment profile was registered).
isePankur staff will go through a due diligence process on each borrower in order to ensure that only borrowers matching the defined eligibility criteria are allowed to borrow at isePankur. None of the loans are issued unless the process has been completed.
Finally when the loan is issued the rates of all winning lenders will be increased to the level of the highest rate that was amongst the winning bids. This approach ensures that all investors are treated equally, as the loan contract is signed with the interest rate that all the investors regard as sufficient to cover the risk. All investors are facing equal risks, meaning that their income should also be equal. The model also makes it possible for the investors to immediately make their best offer, without fearing that they will be paid significantly less despite taking the same risk. This also means that there is no need to make several investment attempts on the same investment opportunity.
Can commercial organisations and charities invest on isePankur?
Yes, they can. Businesses and charities can join isePankur. To register an account for your organisation please first register a personal account and then send your company details or registered charity number, Credit institution, A credit institution describes an organisation whose principle activity is to receive cash deposits and other repayable funds from the public. A credit institution also grants loans for its own accounts in its own name and can provide financing. Only credit institutions which meet the requirements of a credit institution (activity license, special management requirements and organisational requirements) have the right to collect deposits. A credit institution has full control and responsibility of funds as opposed to other entities that rely on funds from lenders and shareholders. A credit institution is obliged to adhere to measures of diligence laid out in the Anti-Money Laundering and Countering Financing of Terrorism Act. As activities of a credit institution require collecting deposits (and collecting deposits without a licence is against the law), then it is not possible to become a credit institution "accidentally" by investing on isePankur., Financing institution, A financing institution is a company not classified as a credit institution, but whose principal and permanent activity is providing financial services. Providing financial services includes issuing loans. A financing institution does generally not require a license to operate and it does not have to adhere to special management and organisation requirements. It is possible to become a financial institution by investing on isePankur, if investing is your principal and permanent activity. You can also be classified as a financing enterprise if investing on isePankur is infrequent, but the company's principal and permanent activity outside isePankur is providing loans or offering other financial services. If your company can be classified as a financial enterprise, then your company has a personal obligation to adhere to the diligence measures laid out in the Money Laundering and Countering Financing of Terrorism Act. In short, these diligence measures mean the following: Identifying the client or partner in the transaction by the documents and data they provide and checking the data against data derived from an independent and reliable source Personal identification of the representative of a natural or legal person and identifying and checking the right of representation Identifying the actual receiver of the funds, including sourcing information on the ownership and supervisory structure of a legal person, trust fund, partnership or any similar legal entity against the data provided in the negotiations and data derived from other reliable and independent sources Sourcing data on business relations, the purpose and nature of the transaction Permanent monitoring of business relations, including monitoring the transactions, recurrent checking of personal identity, updating figures and data constantly, and, if necessary, identifying the source and history of the funds used in the transaction.
How does isePankur guarantee the quality of the investments?
We investigate applicant's history through Krediidiinfo (credit history provider, part of the Experian group), Ametlikud Teadaanded (official public records such as court summons) and the registry of court rulings or county court judgements. We also conduct a brief phone interview to validate the data provided. In case of any negative findings the loan application will be rejected.
Applicants must meet the following criteria:, The borrower be in paid employment with sufficient income to cover all monthly expenses, The borrower must not have a history of bad credit such as arrears, default, bankruptcy or an open execution proceeding, The borrower must not have any execution summons in the last two years, The borrower may not be a convicted criminal or punished in a civil dispute, The borrower must not have a history of gambling problems.
What happens if the borrower has trouble or is late making payments?
The total amount in debt will be charged with an further interest of 0.2% for every additional calendar day
Every 7 days the debtor will receive an official reminder notice by email
The debtor will be contacted by phone to remind them of their debt and to find a solution
Once a month the debtor will receive a reminder letter by post
After 38 days details of the debtor will be forwarded to Maksehäireregister (Estonian Payment Default Register, part of the Experian group).
After 60 days in debt the entire loan balance will turn into an immediately collectible claim and a legal claim is filed against them at the isePankur arbitration board.
The matter is then referred to a bailiff, which means that the debtor's bank accounts, assets and salary/wages can be seized.
How do you apply for a loan on isePankur?
First complete the online loan application and choose the terms and conditions of your loan.
isePankur investors are now able to make offers for the loan and our system will automatically select the offers with the lowest interest rate and combine them into a single loan.
The loan will be paid to your isePankur account either immediately after the full amount has been offered by lenders or when the auction has ended.
Who is eligible for a loan with isePankur?
You must, Be in paid employment with sufficient income to cover all monthly expenses, Not have a history of bad credit such as arrears, default, bankruptcy or an open execution proceeding, Not have any execution summons in the last two years, Not be a convicted criminal or punished in a civil dispute, You will not be eligible for a loan if you have a history of gambling problems.
You need, Your address details, Employers name (we will not contact your employer however, the details will be used to cross-reference the information on the bank statements), Bank account details including the last six months bank statements
it possible sometimes for some loan applicants to pass the background check regardless of not meeting all the requirements when we are able to see that despite some past difficulties the borrower can make the monthly payments., For personal loans that are financed by the open market we review each application.
How long does it take to apply for a loan?
You can choose how long you want to keep your application available for investors. During this time all of isePankur's investors can make loan offers. The longer your application is open the more investors will see it, which could mean you receive a lower interest rate on your loan.
A loan application can be open for a maximum of 13 working days. You can receive your money immediately if you choose on your application to have all the money transferred to you as soon as the loan application reaches 100%.
Will my loan application close automatically when the loan is 100% funded?
If you choose to close your application when it is 100% funded you will receive your funds sooner but the interest rate may not be as low as it could be.
If you choose a time when your application closes in some cases investors will have to out bid each other to fund your loan, which could mean the interest rate you receive is much lower than you initially planned.
What happens if my loan is not fully funded?
Most eligible loan applications will be financed on isePankur in a matter of days. If your application is not fully financed or does not receive a single offer, then we advise you to reapply with a higher interest rate.
Do I need to accept each investor's offer and make individual loan agreements with all the investors?
We will automatically take care of offers from investors. We will only pass the ones that meet your criteria. After you sign your loan application online, you do not need to do anything else. We may ask you questions about your loan application but these details are not show to lenders.
How is the loan paid out?
When your loan application is successful, the money will be immediately paid into your account.
You can then transfer your money to your personal bank account.
You can't transfer the money to anyone else's account for security reasons
How do I repay my loan?
The monthly payments are made to your isePankur account, where they are forwarded to all investors at the night of the payment date.
Is it possible to pay back a loan early?
Yes, you can pay your loan back with no additional fees.
What will happen if I have trouble paying back the loan?
Please contact customer support to discuss any problems you are having., Do not avoid contacting us, as this could lead to litigation and excessive administration costs
What does restructuring the loan contract mean?
Restructuring a loan contract means changing the terms and conditions of an existing loan contract and adjusting the existing payment plans without creating any new loan obligations.
Restructuring is carried out to adjust any obligations inline with economic changes. This could mean that payment plans are extended, to allow monthly payments to decrease.
What does refinancing the loan contract mean?
Refinancing is similar to restructuring., The difference is that a new loan is issued to create more suitable terms and conditions to make sure the borrower can pay the remainder of the loan., The new contract reflects the newly agreed terms and conditions.
Company
Amount, Borrow from 100 up to 10 000 euro
Loan terms, From 1 month to 5 years
Average monthly interest, 24% per annum, The final interest rate will be set by you when you select your highest acceptable interest rate for the investors to bid on
No additional securities
Administrative fees
Applicants' minimum age, 21
Loans can be paid back early with no additional fees
Purpose for your loan, Refinance or consolidate exiting loans, Buy property or to help with mortgage payments, Redecorate or repair their home, Start or expand a business, Finance their education or as an addition to a student loan, Pay for travelling, Buying or repairing a car, Pay health-related expenses, Other consumer loans
Financial Results
Net income, 118,804 euro
Sales, 208,664 euro
Key indicators
General transactions, Deposits to customer accounts, € 617,016, Withdrawals from customer accounts, € 570,544, Service fees paid by customers, € 19,080
Loan balance and volume, Loan principal balance as of 01.01.2011, € 294,345, Issued loans, € 499,705, Principal repaid, € 289,838, Interest paid, € 86,931, Penalties paid, € 4,373, Loan principal balance as of 31.12.2011, € 504,212
Annualised return, Weighted AAR as of 25.01.2011 - 6.7%, Weighted AAR as of 01.01.2012 - 15.8%